Statistics for mailing in Google Analytics
Statistics for each mailing that you send out can be tracked through Google Analytics.
 What can I learn by using Google Analytics?
The average time that people spend on your site after they have been sent there by your e-mail
The amount of pages viewed by subscribers
The percentage of subscribers coming to your site for the first time (new visits) 
How many readers immediately closed your page (failure rate)
E-mail conversions – the amount of money that your mailings bring you.
For all of the above-mentioned information, you must active tracking through Google Analytics with UTM code. 
To track your mailing list, you must add special tags to your e-mails, which the service will look at and analyze. 
After your mailing has been sent out, the following information is shown in the form of tables: how many times the recipients of your mailing have visited your site, how many pages they opened, how many of them were new (unique) visitors,  and how many recipients have already performed this action a second time or more.
For best analyzing your statistics, we recommend waiting for at least 48 hours after sending out your mailing.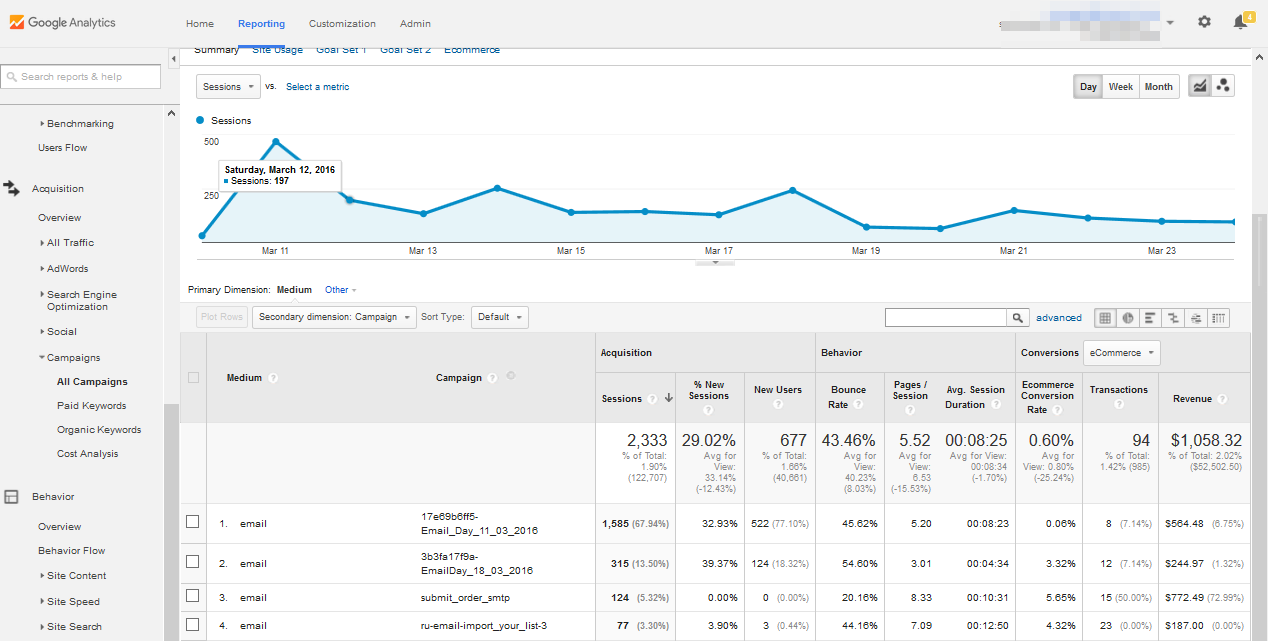 *to be able to do this, you must have a Google Analytics account