All the features you need to level up your customer support
Grab your potential customer's attention, and start a conversation with them right away. Create automated messages that will be triggered by user actions or behavior.

Tailor your live chat to your site style
Customize your live chat's format, color, and style to match your website's style and branding.

Hide and expand your widget whenever you need it. Test the live widget launch based on visitors' actions on your site. Choose the option with which your users interact the most.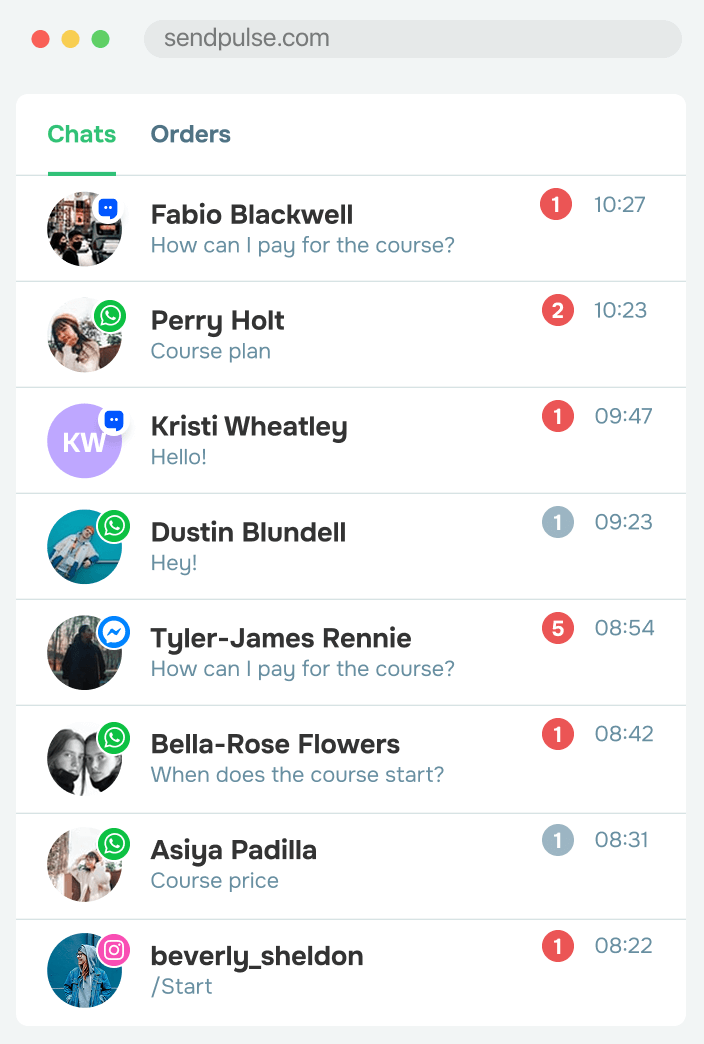 Manage your chats with customers on one page
View the dialogue history with each client on one page using different messaging apps. It will help to read the context easier and solve the client's problem faster.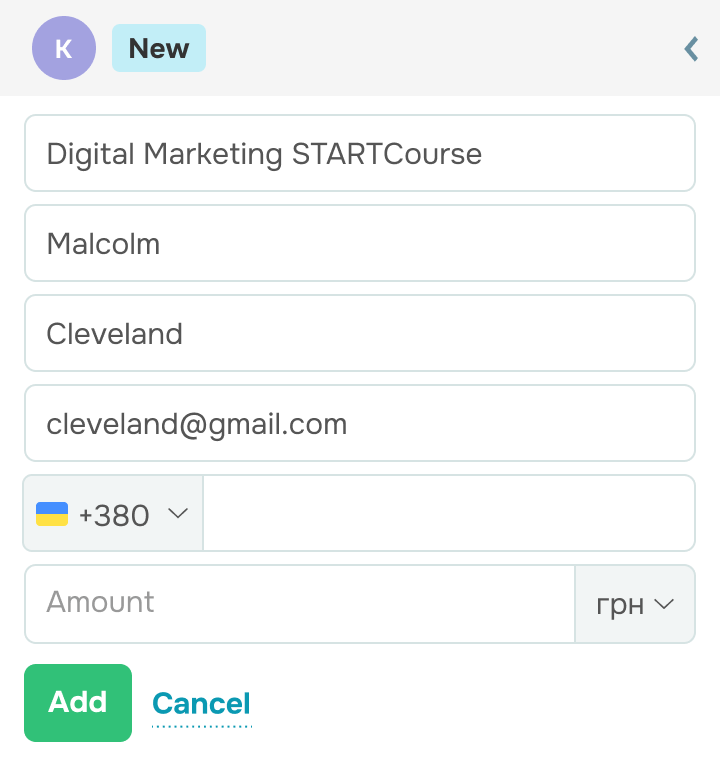 Create deals right in the live chat
Specify which customer action should trigger your CRM system to automatically create a deal.
Integrate your online chat with chatbots, and automate your communication with clients
Create automated flows to introduce your brand and products, answer users' questions, motivate users to make purchases, and accept payments right in your live chat.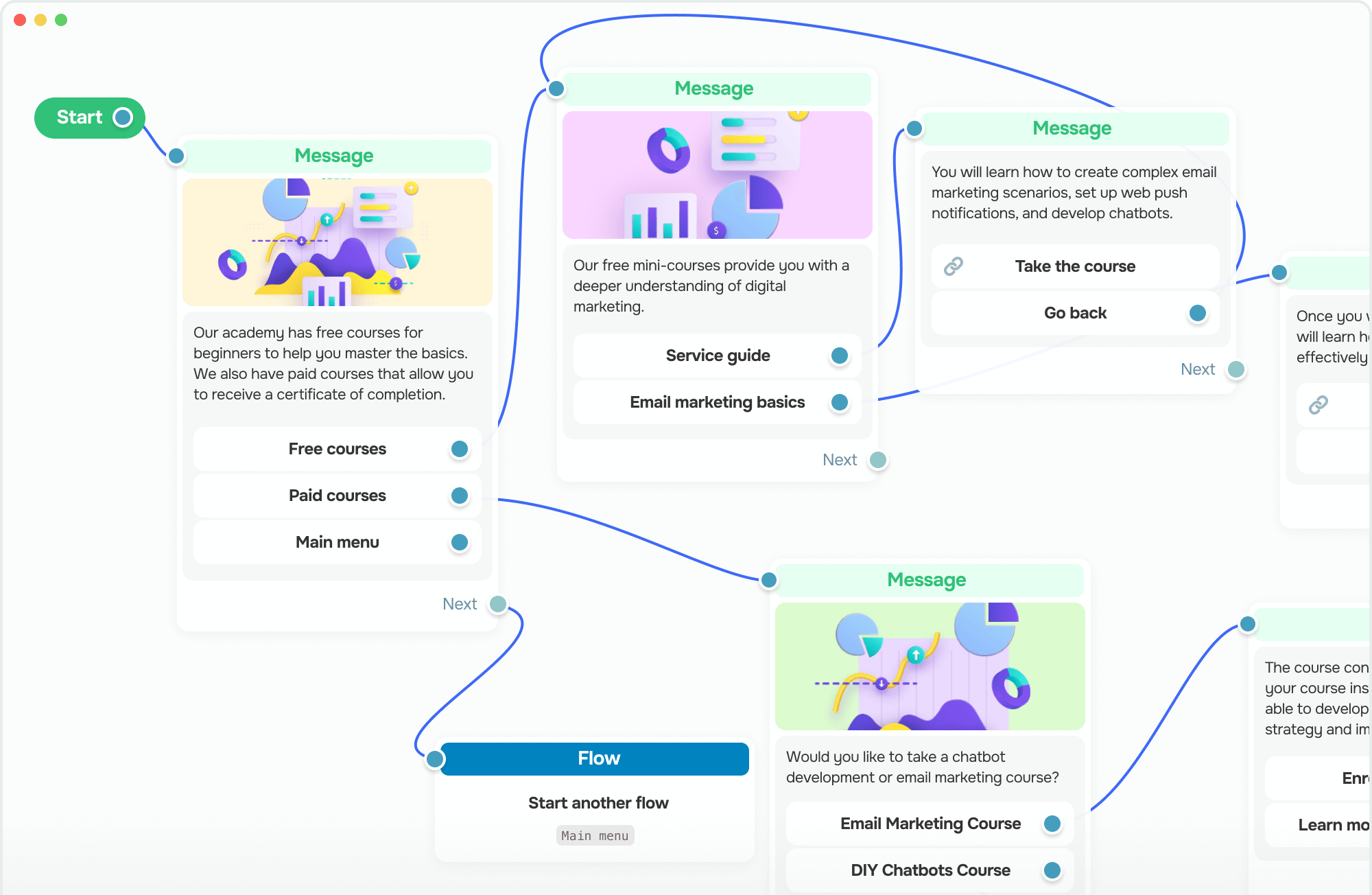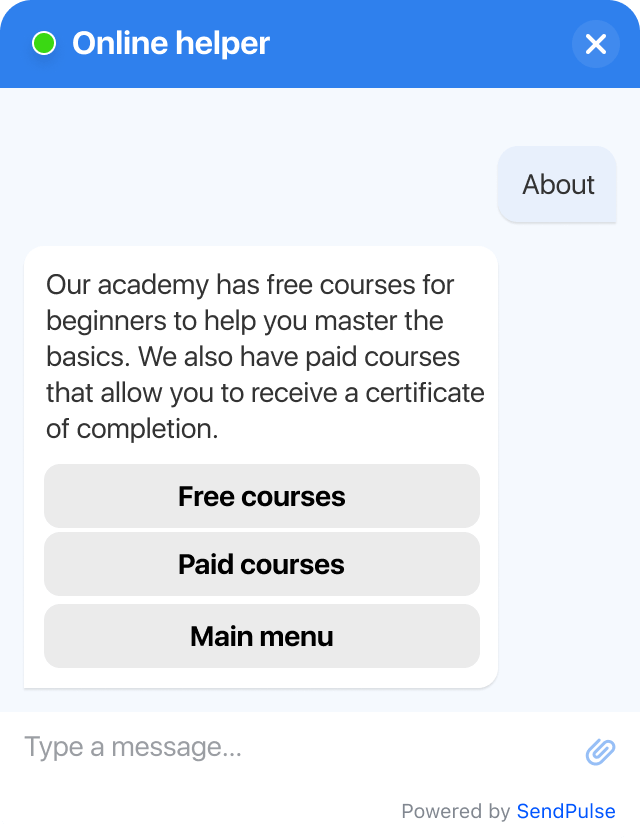 Be there for every website visitor
Your first 1,000 active users and 10,000 conversations across all messaging apps will be free. Afterward, the price will depend on your number of subscribers.
Sign up
Stay in touch with your clients
Get the most out of SendPulse's services
Optimize your customer support
Your online chat manager will see all the previous dialogues and site pages a user has visited and be able to provide support to your clients as quickly as possible.
Manage chats from your smartphone
Now you will not miss any important messages from your subscribers. Receive notifications to start conversations with potential clients immediately.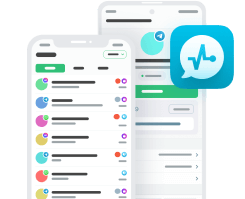 Mobile app for quick access to your chats
Install the app to get notified about new chats and instantly answer customer questions.
Increase your business efficiency
Help website visitors 24/7 by automatically processing their common questions and providing your agents' services during business hours. Live chats will help you get more leads with the same traffic.
Try it out
We will help you get the hang of the SendPulse services
We strive to make our platform as intuitive and user-friendly as possible.If you have any questions, you can contact our customer support or refer to our free resources.
Don't have enough time to explore SendPulse's functionality by yourself?
Sign up for a free 20-minute demo. We will show you how to streamline your sales pipeline using online chats and help you get started quickly.
Book a demo →
Get started right away
Create an online chat to track the sales dynamics on your website
A strong communication strategy will help you boost sales, automate your customer support, and increase client loyalty
Set up an online chat