Facebook Leads Ad
Facebook leads helps you to transfer leads from your Facebook ads to Sendpulse mailing lists automatically and send personalized emails.
What is this?
As soon as you receive a lead from the Facebook advertising campaign, after a while (less than a minute) the contact will appear in your SendPulse address book.
Important: The application uses this data to work:
Facebook page identifier
Addressbook identifier from Sendpulse
PageAccessToken is the key that is issued to Facebook so that you can get the lead data
The application does not use any more data.
The service is located at: https://fb-leads.sendpulse.com/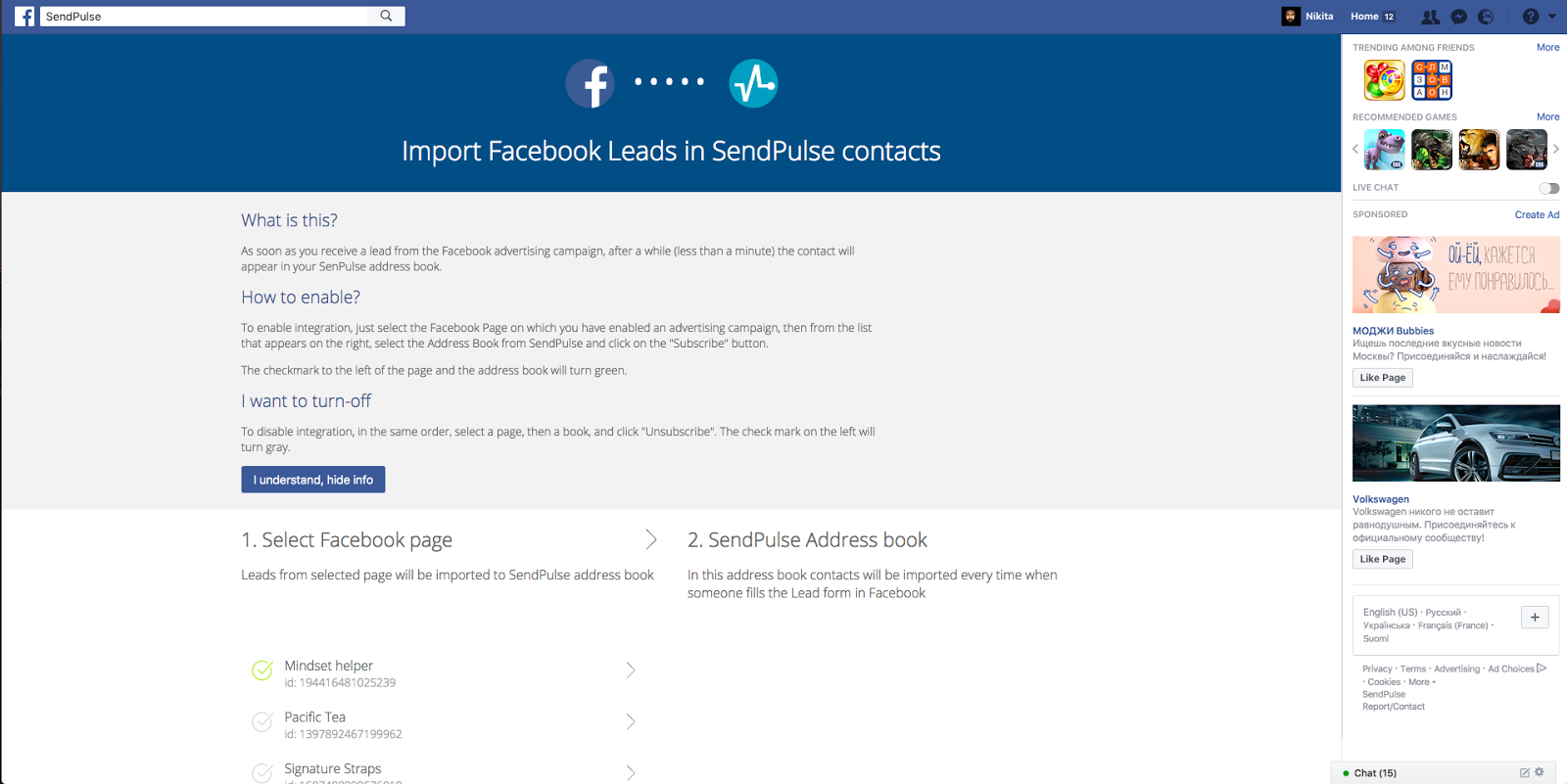 How to enable?
To enable integration, just select the Facebook Page on which you have enabled an advertising campaign.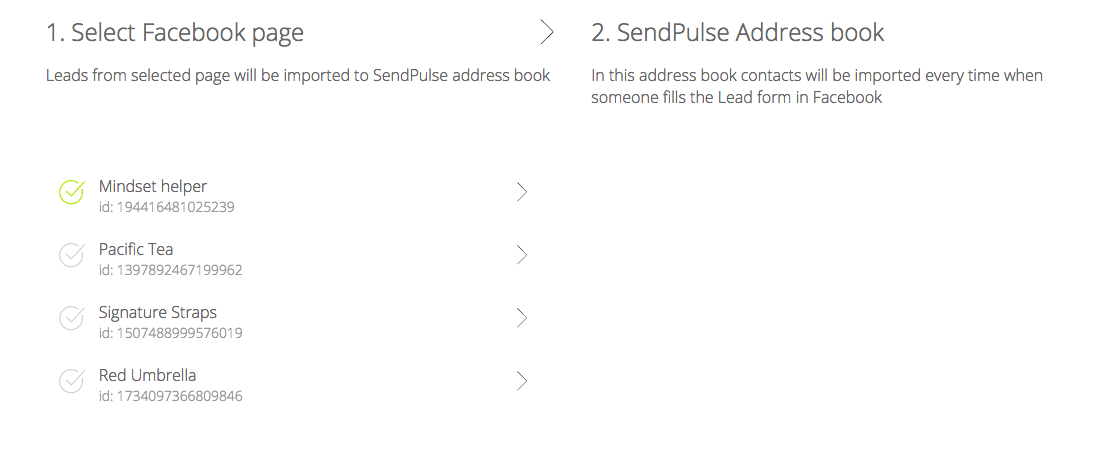 Then from the list that appears on the right, select the Address Book from SendPulse and click on the "Subscribe" button.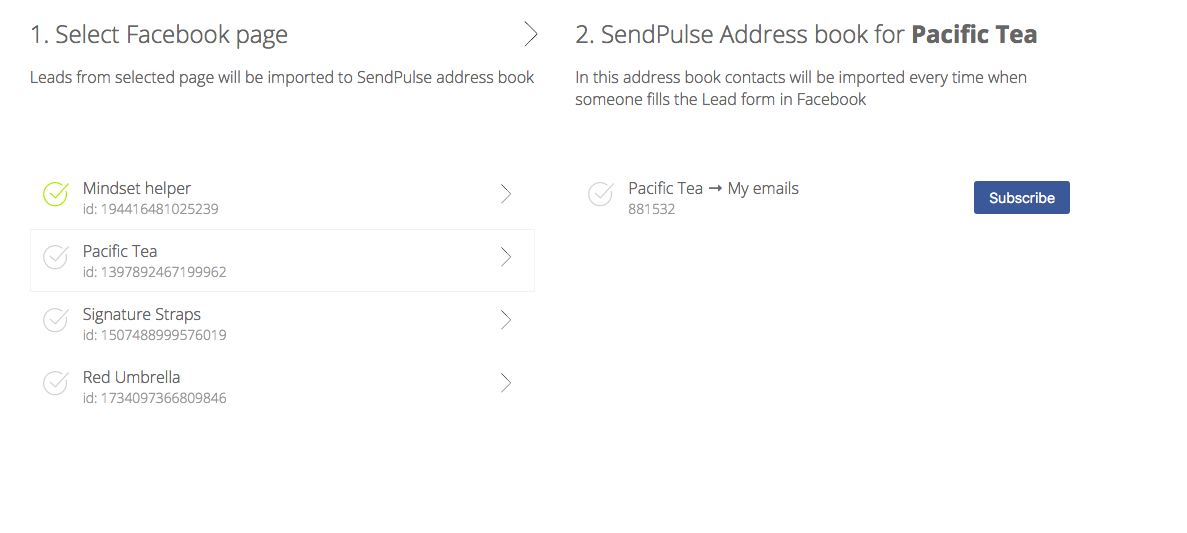 The checkmark to the left of the page and the address book will turn green.
I want to turn-off
To disable integration, in the same order, select a page, then a book, and click "Unsubscribe". The check mark on the left will turn gray.
Start gathering leads today!