A brand voice is a way a company conveys its central values, principles, and style of communication with customers. It helps businesses stand out from the competition and establish their presence in the market.
In this article, we'll unveil the importance of brand voice and compare brand voice with brand tone. We'll also find out how to create a brand voice for your company and explore several excellent examples.
Why is brand voice important?
Brands need to be heard to establish strong relationships with their target audience. A clear brand voice enables people to get acquainted with a company and understand it better. What's more, an effective brand voice strategy allows businesses to start a dialogue with their consumers.
With the help of brand voice, businesses can demonstrate their main values and goals successfully. A brand voice is necessary for conveying the right brand personality that helps customers identify a company and motivates them to perceive it positively. It can guide a brand's target audience through its culture and qualities. A strong brand voice is a must if a business owner wants their brand to be recognizable.
After a company increases its customer engagement, its owners can evaluate the type of audience they engage with. Afterward, this business can deliver more relevant content, determine its suitable communication style, and meet customers' needs. Strong relationships with consumers allow brands to improve their organic traffic and deliver the right messages to their target market.
Now that you are aware of the importance of having a brand voice, it's time to make the difference between brand voice and brand tone clear since these two terms are often confused.
Brand Voice vs. Tone
Although some people use the two terms interchangeably, they suit different situations and purposes. Let's discuss the characteristics of both brand voice and brand tone to be able to differentiate them easily.
A brand voice is a reflection of the values you stand for. They communicate your brand personality. Brand voice defines the way you share your point of view, values, and goals with your customers. It helps businesses stand out and enables customers to recognize a certain company.
A brand tone is a way a brand communicates with its customers. It encompasses the style of communication, certain word choices, and emotional tone. A tone can change depending on the situation. Therefore, you articulate your brand voice using your brand tone.
Now when the difference between the two terms is clear, let's proceed to the next section to find out the steps necessary to develop an exclusive brand voice.
How to Create Your Unique Brand Voice
You need a strong brand voice to promote your product across all marketing channels and stand out. We'll now review the steps that will guide you through the process of developing one for your business.
Develop your mission statement. Your company's personality should convey its principles clearly to communicate your message to customers seamlessly. By reviewing your mission statement, you can ensure that it reflects your fundamental values. Afterward, you can easily choose the right words to communicate your messages clearly.
Revise existing content. If you already have a website and channels that promote your brand, it's time to revise your content. By analyzing your website, blog posts, ads, and social media posts, you have an opportunity to evaluate your brand's consistency. It will help you figure out whether your messaging suits the primary goal of your company. To find out what resonates with your customers the most, you need to look through the content that has the highest level of engagement.
Run a poll. If your brand already has customers, you need to get to know them and the way they see your company. For this purpose, you need to conduct a survey asking your target audience questions that might help create an appropriate brand voice and messaging. Consider using special tools like SoGoSurvey or SurveyMonkey to create a professional survey. Try to gain more exposure by sharing your poll on social media and distributing it across the most effective communication channels.
Create a chart. To make a consistent brand personality and brand voice, you need to create a special chart. Think of 3-4 words that represent your company's character and create a chart using them. The chart should include arguments that support the characteristics you chose and reasons they should be conveyed to the audience through different marketing efforts.
Develop guidelines to maintain brand consistency. To make sure that your team produces consistent and high-quality content, you need to create strict guidelines you will stick to. This way, your company's departments will be able to comply with your standards and be consistent in different situations. As a result, you'll have a company that moves to success.
It's time to get inspired by the examples below and create a unique brand voice.
Inspiring Brand Voice Examples
Brand voice allows businesses to consistently communicate their main ideas and messages. Communication is key to reaching your target audience and increasing your customer base. Let's now consider several great examples of brand voices that won people's hearts.
Tiffany
Tiffany is a bright example of elegance. The brand's team efficiently manages to communicate Tiffany's brand message by using a witty, classic, and elegant brand voice. You can notice that the company is consistent in its voice in social media posts and different advertising campaigns. The brand has a strong presence on social media due to its established tone of voice and its team of professionals. As a result, people are ready to pay a high price for Tiffany's high-quality and elegant jewelry.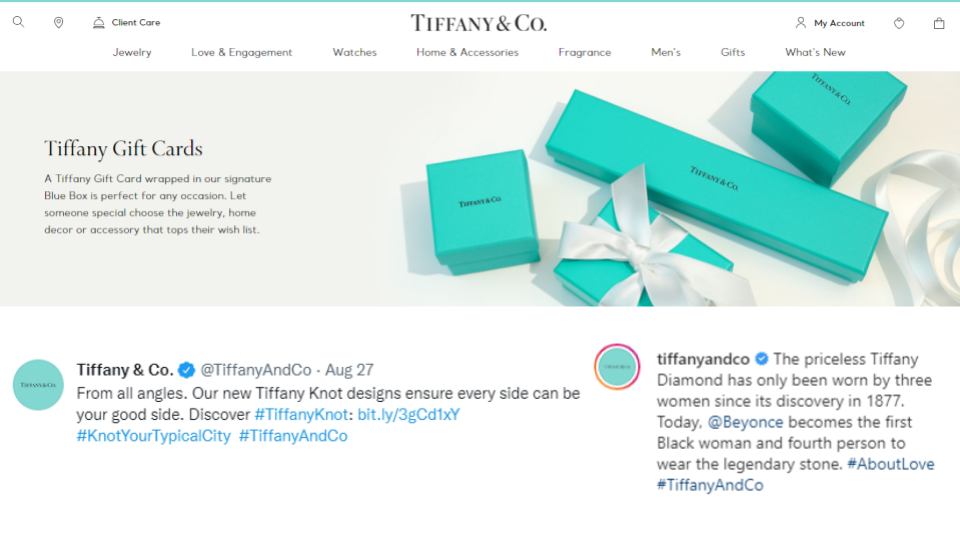 Nike
Nike's "Just do it" slogan is probably the most recognizable. You can describe Nike's brand personality as powerful, exciting, inspiring, and spirited. The company manages to encourage athletes to reach their goals with the help of its leading brand voice.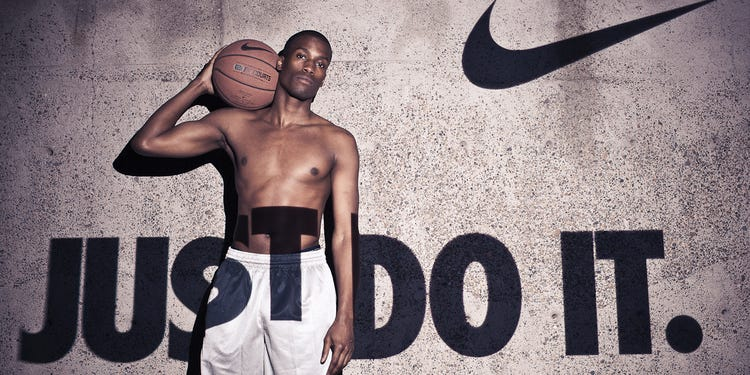 Harley-Davidson
The motor company is famous for its strong and rough brand voice. It communicates its messages by using a confident, rugged, and strong tone of voice. Harley-Davidson speaks to its target audience, rebellious and bold people. With its voice, the brand succeeds in evoking confidence and encourages bold actions.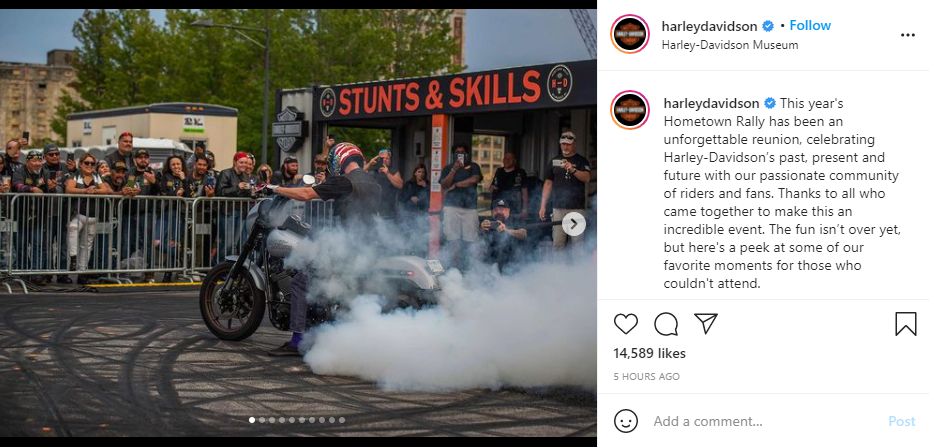 Congrats, now you know the importance and examples of brand voice, how to establish a killer brand voice, and the difference between a brand voice and brand tone.
References:
This article defines the term and unveils how to create a successful brand voice.
In this article, you'll find five tips for developing your brand voice.
This article provides readers with brand voice examples.
Last Updated: 21.03.2023