Compare prices
On average, SendPulse is two times cheaper than MailChimp
*The comparison is based on monthly plans (as of May 20, 2019)
Save $119.88 per year with SendPulse (get additional 20% OFF by purchasing a yearly plan)
Looking for an all-in-one solution?
SendPulse

MailChimp

Email Marketing

Сonnect with your target market and build a trust relationship between the brand and customers.

Transactional Emails

Increase your sales by sending automated email campaigns as a response to your users' actions.

On Mandrill

SMS Marketing

Integrate SMS into your marketing strategy and send messages to a targeted group or to the entire list of recipients.

Marketing Automation

Send emails to people in case they meet a particular trigger. It can be registration, purchase, click or filling the form on your site.

Web Push

Drive visitors back to your website by sending discounts, sales, news right to your subscribers' desktop.

Viber

Write text, attach media, add buttons to your message and send marketing campaign to Viber.

Facebook Messenger

Get more engagement by launching Facebook Messenger chatbot campaigns.

Website Languages

Select the language of the main dashboard to launch your marketing campaign.

English, Українська, Русский, Português, Türkçe, Español, Français, Italiano
English

Support Languages

Managers who answer questions by phone and in live chat know the following languages.

English, Українська, Русский, Português, Türkçe, Español, Français, Italiano
English
Let's explore SendPulse
Multi-channel marketing platform, more than just an email service.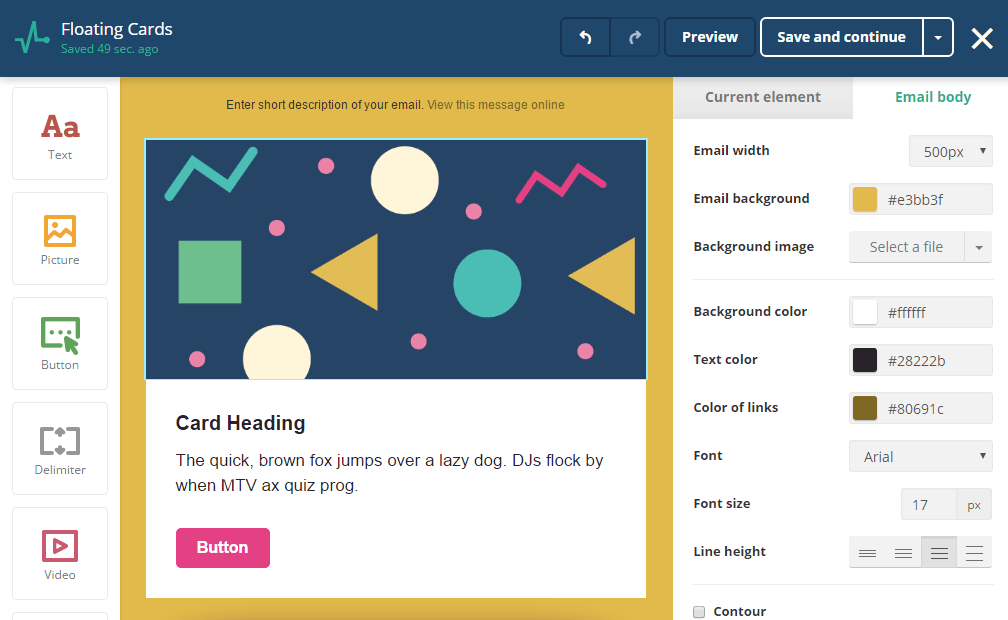 No coding skills required. Add images, text or video to your email and modify their size, color, and style.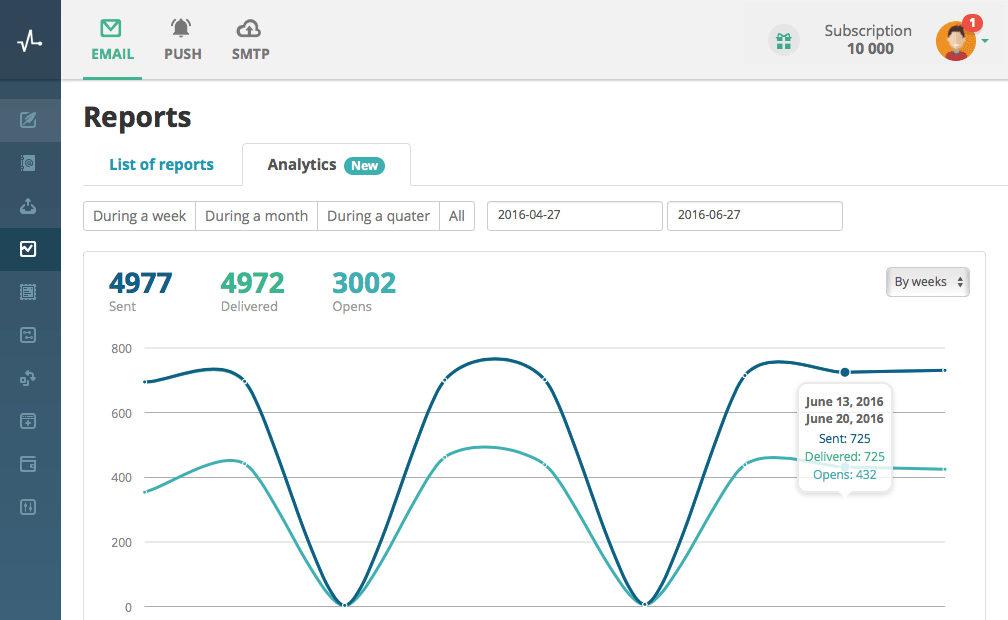 Evaluate the results of email campaigns using reports and graphs.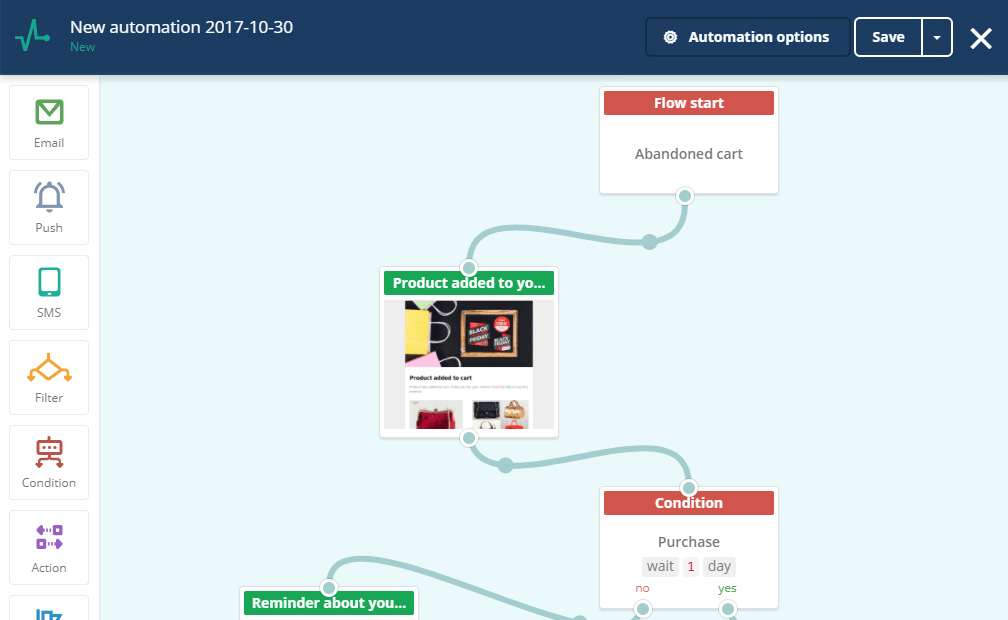 Marketing automation: right emails at the right time.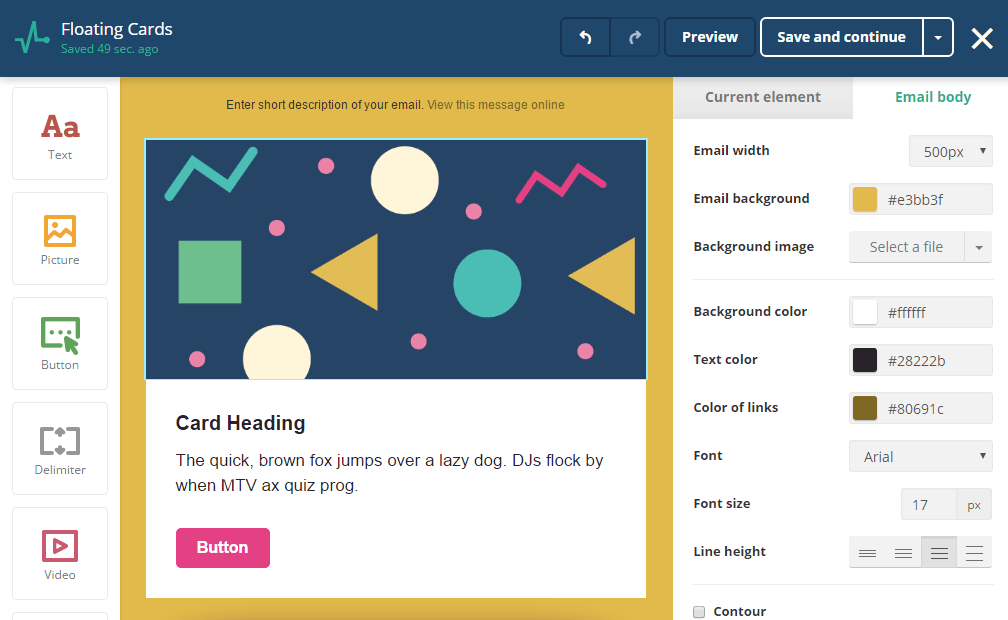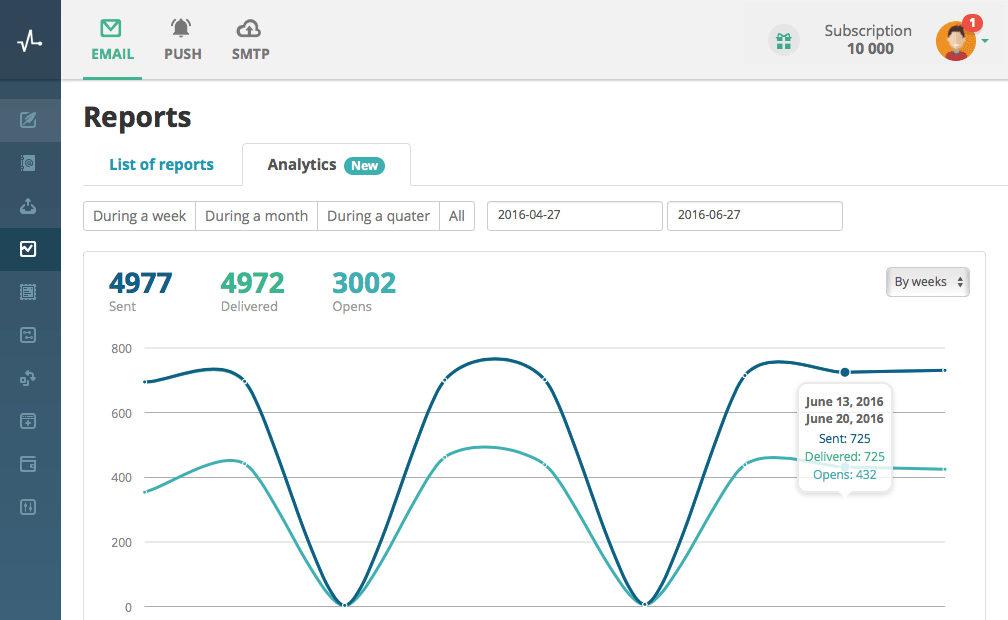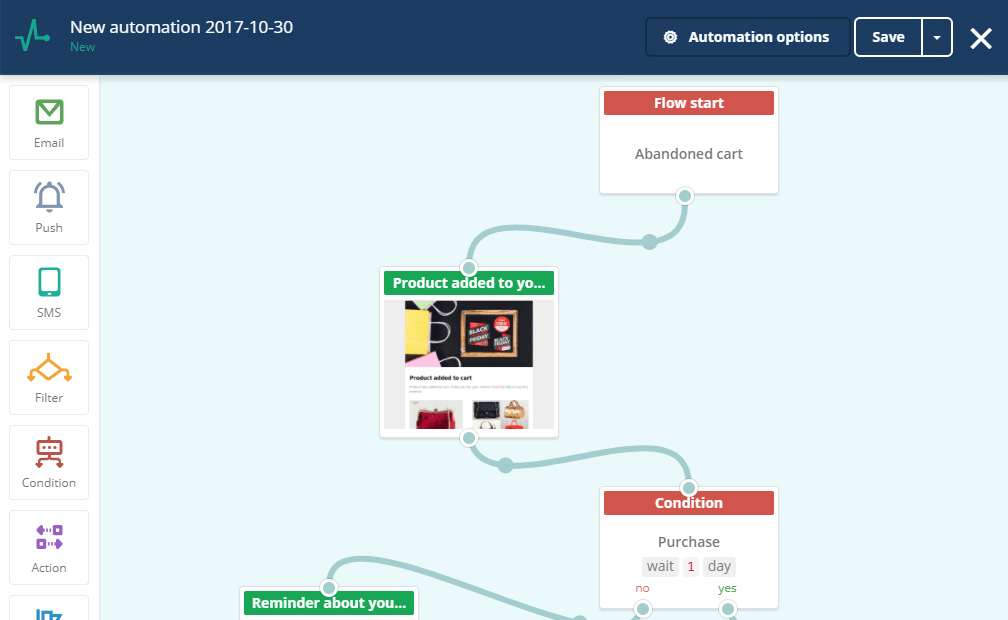 Client reviews
Real user ratings and feedbacks
I found that SendPulse's workflow is much better and straightforward when compared to popular services like MailChimp which was a reason that helped us choose SendPulse.

10x Better than Mailchimp. The interface is great! No bugs either like Mailchimp. Live chat 24/7!

Administrator in Venture Capital & Private Equity
Great but expensive.
I signed up for the free version I guess in 2010 or 2011, so I'm still able to use some features that are now exclusive to paid customers (first thing that comes to mind is are autoresponders). MailChimp is a great service, but I honestly don't know if I'd pay for its full features list.

Really easy to use. Great for businesses that have no email coding experience and they can still develop great emails, all the way up to businesses with full teams devoted to email marketing. I get confused about the automation sometimes. It seems like it doesn't always work.
All features
| | | | |
| --- | --- | --- | --- |
| | | SendPulse | MailChimp |
| Email construction | Responsive email designer | | |
| | HTML WYSIWYG editor | | |
| | Email personalization | | |
| | Share on social networks | | |
| | Email platform logo not included in the footer | on paid plans | on paid plans |
| | RSS driven campaign | | |
|   | | | |
| Contacts management | Files import  | | |
| | Advanced segmentation | | |
| | Signup forms | | |
| | Management of blacklisted, unsubscribed and/or duplicate contacts | | |
| | Unlimited contacts | | |
| | Pay only for contacts you send emails to | | |
| | Unlimited contact details | | |
|   | | | |
| Deliverability | Dedicated IP | | |
| | Personalization of SPF, DKIM, DMARC | | |
|   | | | |
| Statistics | Real-time results | | |
| | Data export | | |
| | List of openers/clickers | | |
| | Click map | | |
| | Geolocalization | | |
| | Open and click stats per device | | |
|   | | | |
| Transactional emails | API | | On Mandrill |
| | Real-time tracking | | On Mandrill |
| | Detailed Logs | | On Mandrill |
| | Multiple domains per account | | On Mandrill |
| | Track personalized tags | | On Mandrill |
| | Webhooks | | On Mandrill |
| | Unsubscribe links | | |
|   | | | |
| Integrations | API | | |
| | Google Analytics | | |
| | Wordpress plugin | | |
| | Magento plugin | | |
| | Prestashop plugin | | |
| | Drupal plugin | | |
| | WooCommerce plugin | | |
| | Shopify plugin | | |
| | Zapier integration | | |
|   | | | |
| Customer support | Multi-lingual customer support | | |
| | Help & resources | | |
| | Video tutorials | | |
| | Support by email | | |
| | Support by phone | | |
| | Support by chat | | |
|   | | | |
| Other features | Website languages | EN, UA, ES-LATAM, PT-BR, RU, TR, FR, IT | EN |
| | Custom Domain Authentication | | |
| | A/B testing | | On paid plans |
| | Solution type | SaaS | SaaS |
| | Smartphone app | | |
| | Automatic send time optimization | | |
| | Multi-user access | | |
| | Two-factor authentication | | |