An email subscriber is an internet user who permits a particular brand to send regular emails to them. When users voluntarily subscribe to receive email newsletters, they launch what ideally grows into mutually beneficial relationships.
In this video, you'll discover some high-performing strategies to grow your email list.
Why are email subscribers important?
They form an engaged audience
They are your potential customers and brand advocates
They provide you with lots of insightful information
They form an engaged audience. In email marketing, a subscription narrows the audience and extends the opportunities for dealing with committed people. They willingly share their email addresses in exchange for something they find worth subscribing like exclusive offers and discounts, valuable materials and news, assistance in making a choice, etc.
They are your potential customers and brand advocates. Companies gather subscribers to put their product or service in front of people. If the quality is high and the prices are reasonable, subscribers naturally become customers. With the correct strategy and customer retention, some of them may buy more than once, turning into zealous brand advocates.
They provide you with lots of insightful information. During the subscription, you can ask for more than an email address: person's name, country, gender, age, and phone number to send SMS alongside emails. On this basis, you can create personalized and segmented email promotions, birthday marketing campaigns, newsletters, etc.
You should know that a free-will subscription is not a question of the choice for companies. The anti-spam laws oblige them to opt-in users, meaning that sending emails to those who never subscribed is illegal and may cause penalties and harm the sender's reputation.
How to Get Email Subscribers
Create a subscription form
Motivate to subscribe
Set up double opt-in
Smooth out the subscription process
Set the right expectations
Create a subscription form. When users like your website, they might consider subscribing to your content and updates, and having a subscription form always at hand can make it easier for them. With SendPulse, you can create a multichannel subscription form adding links to your messengers.
Motivate to subscribe. It is almost the same as a subscription form but supplied with a rewarding reason to subscribe. It could be a free e-book or guide, a month free trial, or whatever your future subscribers may find curious and worth subscribing to. Add an active call to action and support it with an image that illustrates the benefit.
Set up double opt-in. Using a double opt-in method ensures your audience consists of people who are genuinely interested in hearing from you. It takes two steps: firstly, you ask for an email address, and secondly, you send a confirmation email at this email address to check if you communicate with a real person.
Smooth out the subscription process. Let users subscribe in a couple of clicks and make sure it is easy to type in the email address. Don't use CAPTCHA, because the users don't have time for that. Double opt-in is enough.
Set the right expectations. Tell your subscribers what to expect: a newsletter twice a month or daily promotions and offers? You can go further and give people control over their subscription, enabling them to change the frequency of the emails and decide upon the content they like to get to the inbox.
When subscribers confirm they are in, transfer them to a thank you page to say how glad you are to have them and promise to do your best to be helpful and more and more value.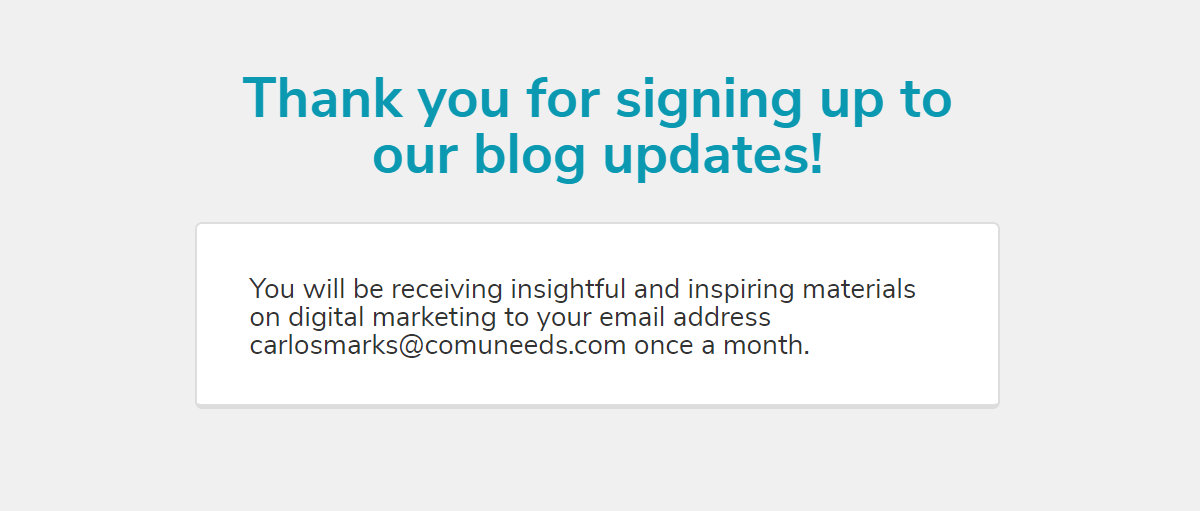 References
The article offers ten practical ways to get more email subscribers.
OptinMonster shares lifehacks oh how to grow your mailing list quickly.
Here you'll get to know eight tips to get more email subscribers by increasing conversions.
FAQ
Last Updated: 22.03.2023