Programmatic advertising is the process that implies using a technology platform to buy and sell online advertising. It helps make decisions based on available data, save costs, optimize advertising campaigns, and improve targeting.
In this article, we'll unveil how programmatic advertising works, analyze its benefits and types, and talk about how to get into programmatic advertising. Next, we'll review five great programmatic advertising platforms and several examples.
How does programmatic advertising work?
The most significant part of all digital advertising space belongs to ad exchanges. They are conducted automatically and involve both parties of the transaction, advertisers and publishers. Programmatic advertising improves this relationship and speeds up the process of buying and selling digital ad space. It applies algorithmic software that helps manage the selling and buying process and digital ad impression placement.
The process starts with a user clicking on a certain site. Afterward, there is an auction where the website owner can post an ad impression. The next step is bidding, and the advertiser who puts the highest bid gets the impression. Finally, the ad appears on the website aiming at conversions. This type of ad integrates traffic data and effective online targeting approaches to serve impressions correctly. This brings both publishers and advertisers higher ROI and lets businesses prosper.
Now that you know how programmatic ads work, it is time to unveil the advantages your business can reap if you integrate them into your overall marketing strategy.
Benefits of Programmatic Advertising
Digital advertising occupies a significant part of every business process since the center of communication with customers is actively moving to the Internet. To thrive in an increasingly competitive environment, companies try to adapt their ways of reaching their target audiences. According to eMarketer, advertisers will programmatically buy around 88% of display ads in 2021.
Many marketers prefer this type of advertising for a reason. Programmatic advertising evolves each year and greatly simplifies the process of buying and selling advertising space online, so let's review some more pros it brings.
Other programmatic advertising benefits include:
affordable price;
wide reach (different exchanges and networks);
real-time data;
transparency;
targeting opportunities;
interested audience;
reports about advertising placement and performance;
ad inventory;
ads relevant to specific audience segments.
So now that you know the benefits of programmatic advertising, let's move on to explore its different types. This step is necessary to figure out which of them can bring you closer to reaching your key business goals.
Types of Programmatic Advertising
There are four main types of programmatic advertising, and each of them involves a different sequencing. Let's explore each of them in more detail to find out which one suits you the best.
Private marketplace. This type of programmatic advertising is available only via an invitation. Publishers prepare their premium ad inventory for certain advertisers at 

private auctions

. Private marketplace advertising is especially popular among websites and publications with a wide audience. The advertisers know the list of websites they can place an ad on. They can also estimate the ROI of these ads.
Real-time bidding. It's one of the most popular types 

of programmatic advertising,

and it's often used as a synonym for programmatic media buying. Anyone with the highest bid can get the ad slot during 

real-time bidding sessions

. Bidders can buy ad space at an open auction. At real-time auctions, advertisers get the slots they can afford. Although real-time bidding implies that the highest bidder gets the slot, it doesn't require this advertiser to pay the bid amount. They need to pay only $0.01 more than the second-highest bidder. There is also a possibility that your ads can appear on the wrong sites.
Preferred deals. Before the marketplace opens and the auction starts, an advertiser who needs to post their ad should choose a place before it is put up for auction. Pricing and targeting negotiations between advertisers and publishers take place before the auction.
Programmatic guaranteed. This type 

of programmatic advertising 

is the closest one to traditional media buying. It requires advertisers and publishers to negotiate all the details about ad space one-on-one. With this 

type of programmatic advertising

, the parties skip the process of bidding and immediately proceed to negotiations. The primary advantage of this tactic is that advertisers can choose their ad inventory, frequency capping, and price.
Now that you know the features of each type, you are ready to decide which of them can help you reach your advertising goals. The next step is to find out how to get into programmatic advertising. Let's proceed to the next section to make it clear.
How to Get Into Programmatic Advertising
We've already explored the fundamentals of programmatic advertising, so it's time to delve into the process deeper to figure out how you can make use of it.
Research your marketplace. If you are new to programmatic advertising, the first thing you should do is explore the market, as you can encounter new terms and processes. To make everything right, consider going over programmatic ad terminology to participate in auctions, manage your ads, and obtain more conversions.
Define your objectives. Before implementing programmatic advertising, you should have your goals set. You need to be sure that this advertisement will help you pursue your objectives. Brands leverage programmatic ads to reach their leads and customers, enhance brand awareness, increase ad visibility, retain customers, and improve ROI.
Gather a team of experts. Although programmatic advertising uses technology to run the process of digital space buying, you still need a team of professionals to monitor and 

optimize

the process. To reach your goals with the help of your campaign, you need to be ready to both leverage technology and work with people.
Create a blacklist and whitelist to reach the right audience. Since people can't control the algorithms, programmatic advertising can sometimes lead to skewed ad placement, meaning that your ads can appear on the wrong websites. To prevent this, you should update your blacklist of websites you find irrelevant to your ads. You should also have a whitelist with approved websites — it will help you reach your target audience and avoid the wrong sites.
Now that you know how to get into programmatic advertising, let's jump into the best programmatic advertising platforms that will help you buy space for your digital ads.
5 Programmatic Advertising Platforms
Nowadays, you can find plenty of programmatic advertising platforms over the Internet. However, as an adviser interested in scaling their business, you should choose only the best ones. We've prepared a list of five effective solutions that will help you buy space for your ads fast.
SmartyAds
SmartyAds is a DSP that enables you to leverage an omnichannel package and run personalized ad campaigns. With SmartyAds' narrow targeting and optimization, you have the opportunity to reach the necessary channels while using the minimum costs. As a result, you'll have better ROI, conversions, customer engagement, and acquisition.
SmartyAds' DSP opens a gateway to the ad formats you prefer, for example, banners, rich media, videos, or push ads. The platform also allows you to access advanced targeting, retargeting, conversion tracking, list management, and more.
MediaMath
MediaMath is a DSP that enables companies to reach their audiences and attain their SMART goals. The platform is supported by a Brain algorithm that helps predict your performance and the amount of money for bids. MediaMath assists you in campaign management. With this digital advertising platform, you can handle all aspects of your campaign that entail media, targeting creatives, and more.
It also offers media management. This means that the platform provides you with the necessary tools to shop, activate, and report media deals from different websites. Moreover, you can select the right targeting to reach your primary objectives. Segment your viewers to obtain a high-quality audience.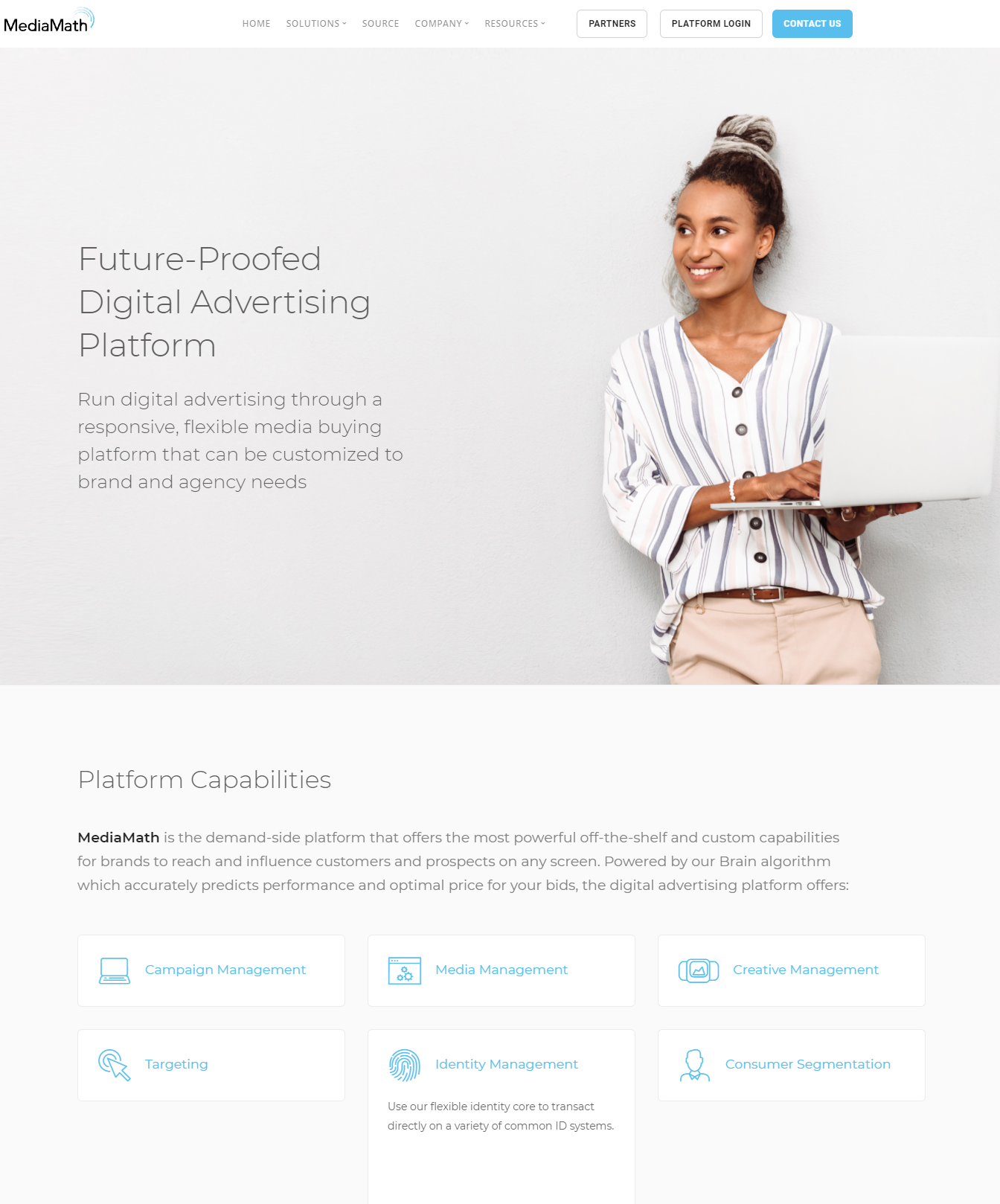 PubMatic
PubMatic provides you with a set of tools that help ensure that your ad campaigns are viewed by humans in a secure environment. The straightforward interface ensures a seamless user experience, smooth monetization for publishers, and ROI for advertisers.
Amobee
Amobee enables you to scale with special management tools. You can also deliver high-quality impressions. The platform ensures a brand-safe environment so that you can run your campaigns effectively and meet business goals across open exchange and private marketplace. Programmatic ads are accompanied by transparency and safety.
Choozle
Choozle allows you to bring all your advertising campaign efforts to life. The platform provides you with all the necessary tools to plan, execute, and optimize campaigns based on your requirements. The technology lets you see your campaigns' performance reports at any stage of their implementation. Make use of its features that include data targeting, retargeting, connected TV, private marketplace, site, keyword, category targeting, and many more.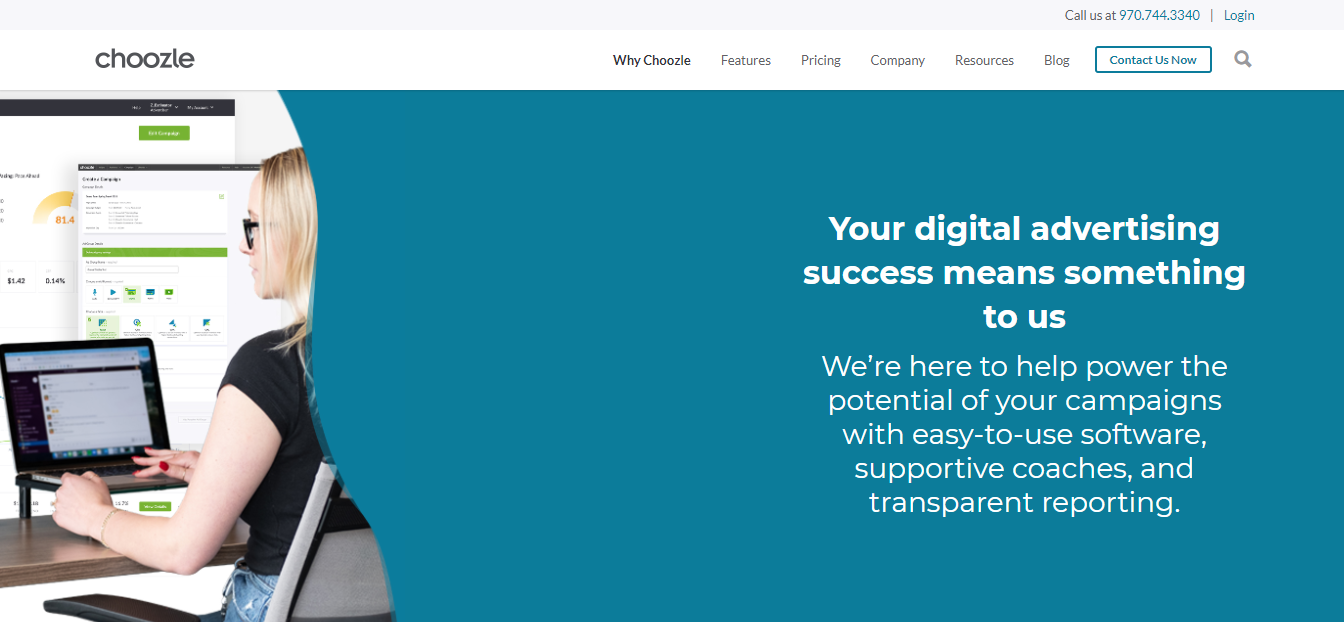 Now that you have the list of platforms to choose from for your company, let's proceed to the next section to grab some inspiration from our examples.
Examples of Programmatic Advertising
To see how these ads work, you need to dive into several examples from famous brands. This section will inspire you to implement programmatic ads into your marketing strategy.
Kellogg's
The famous food manufacturer started leveraging programmatic advertising in 2014. With these ads, the company strived to boost its offline sales. The brand's results were impressive: 70-80% increase in viewability rates, better targeting, and maximized KPIs. DoubleClick, an advertising company, helped Kellogg's create targeted campaigns and attract a wider audience.
AirAsia
AirAsia's initial aim was to build trust and boost its sales volume, and the company succeeded in achieving it with the help of a Facebook, display, and video ad campaign. Facebook served as a channel that helped change people's perceptions of a brand and increase its ticket sales. AirAsia's team created video campaigns since they are trendy in Asia. The Facebook ad campaign helped the company overcome its hardest times after one of its planes crashed and win back passengers' trust and confidence. Moreover, there was a 17-point lift in ad recall.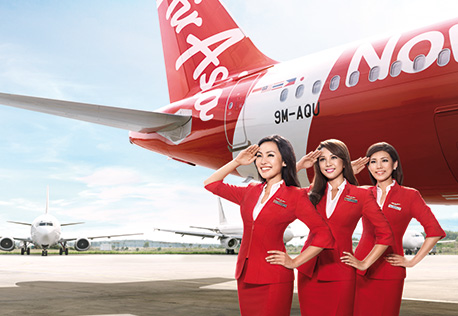 Congrats, now you know more about programmatic advertising benefits, types, and platforms. Follow our guide to get into programmatic advertising and grab some inspiration from our examples for your future campaigns.
References:
This article defines the term and unveils how programmatic advertising works.
In this article, you'll find some excellent 

programmatic advertising 

examples.
This article provides readers with an overview of the best programmatic advertising platforms.
Last Updated: 22.03.2023