Business-to-business (B2B) marketing is a process that involves selling a certain product manufactured by one company to another. Also, it's necessary for any company that wants to offer its services to other organizations. Usually, B2B marketing relies on the same methods as B2C, but adds some additional approaches.
Often, B2B marketing is used by businesses that manufacture specific products, such as plastic, steel, fabric or provide various services, including project management or search engine optimization.
Although it may seem that the B2B sector is not that big, in reality, the B2B market is the largest market. Research shows that IBM spends more than $60 million daily on the goods necessary to support their business.
What is the Difference Between B2B and B2C Marketing?
Although B2B and B2C marketers often follow the same guidelines and practices, there are some crucial differences between these terms. Having a complete understanding of each type will improve your business, attract new clients, and boost your income.
| | B2B | B2C |
| --- | --- | --- |
| Target audience | Markets to other companies | Markets to consumers directly |
| Examples | Ad agencies, office furniture manufacturers, etc. | Restaurants, hotels, retail stores, etc. |
| Communication | Uses special industry jargon and terms | Provides consumers with easy-to-understand information |
| Audience needs | Audience is looking for professional expertise | Audience is looking for entertainment and a good deal |
| Decision-making process | Decision-making process can take a lot of time | Consumers don't need a lot of time to make decision |
As you can see, in B2B marketing, you work with specific individuals or small groups of people within a given industry. Your main goal is to establish relations with office managers or other higher-level employees of the business you want to cooperate with. After all, these are the people that decide whether the company will purchase your products.
Additionally, take into consideration that, as a rule, B2C customers want to get valuable information about this or that service or product as quickly as possible. When choosing a company, they rely on reviews and social proof.
At the same time, in B2B marketing, people learn more about the services or products that interest them. As soon as they discover the potential benefits, they start searching for more specific details about your company and compare it with competitors. Also, these people may look for third-party reviews and similar products provided by your competitors.
B2B Marketing Strategies
Email marketing
Content marketing
Social media marketing
SMS marketing
Web push marketing
Messenger marketing
You can find tons of B2B marketing strategies recommended by any marketing expert on the internet. Usually, they recommend sending direct messages to prospective clients. In this case, you need to be persuasive enough to convince the contact that your company can provide the best solution for their business.
However, there are many B2B marketing strategies that can bring you impressive results if you use them correctly. Below, you can get acquainted with the most popular ones.
Email Marketing
It's a no-brainer that emails provide a great chance to reach prospective clients. You need an email if you want to maintain relationships with your partners and inform them about the news and deals. What is more, the statistics show that about 93% of B2B marketing specialists use this strategy to establish new business relations.
Take into consideration that your emails should include useful pieces of information to provide your partners with reasons to start cooperating with you. Tell users about the benefits of your service that will help your clients solve their problems. SendPulse offers small businesses all the necessary tools to design professional email campaigns. You can send 15,000 emails each month for free. Find out more about our pricing plans.
For example, Asana sends special emails to its prospective clients. They introduce the platform and show how it can help with business task management. There is a CTA button that gives a prospect the opportunity to start their project right after reading the email.
Content Marketing
All B2B customers want useful information from your website or emails not only to discover something new but also to assure themselves of your expertise. If you want to satisfy your partners' needs, it's better to mix useful content with SEO to ensure the clients will certainly find your website.
The majority of prospective customers prefer to get new knowledge from articles over ads. That's why it's a wise decision to create a business blog with topics related to the industry you're working in. This way, you will not only provide your clients with valuable information, but educate, and promote your products along the way.
A good example of a B2B content marketing strategy is one developed by STR Software. This company constantly tries to attract large organizations with big budgets and complex sales cycles. To get more leads, specialists from STR created "BI Publisher University."
This website includes tons of useful information for businesses. Also, each page has a subscription form to collect the data necessary for lead nurturing.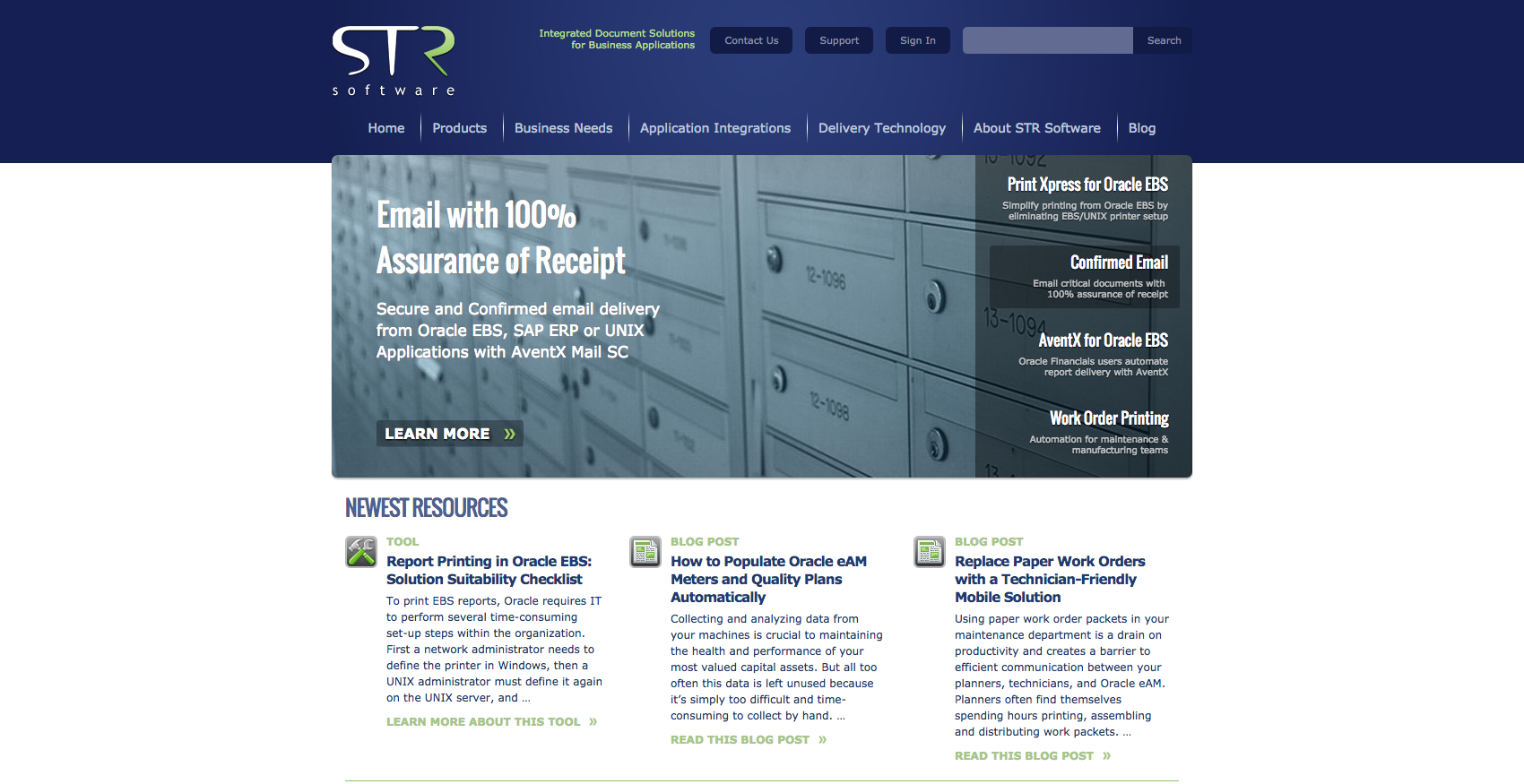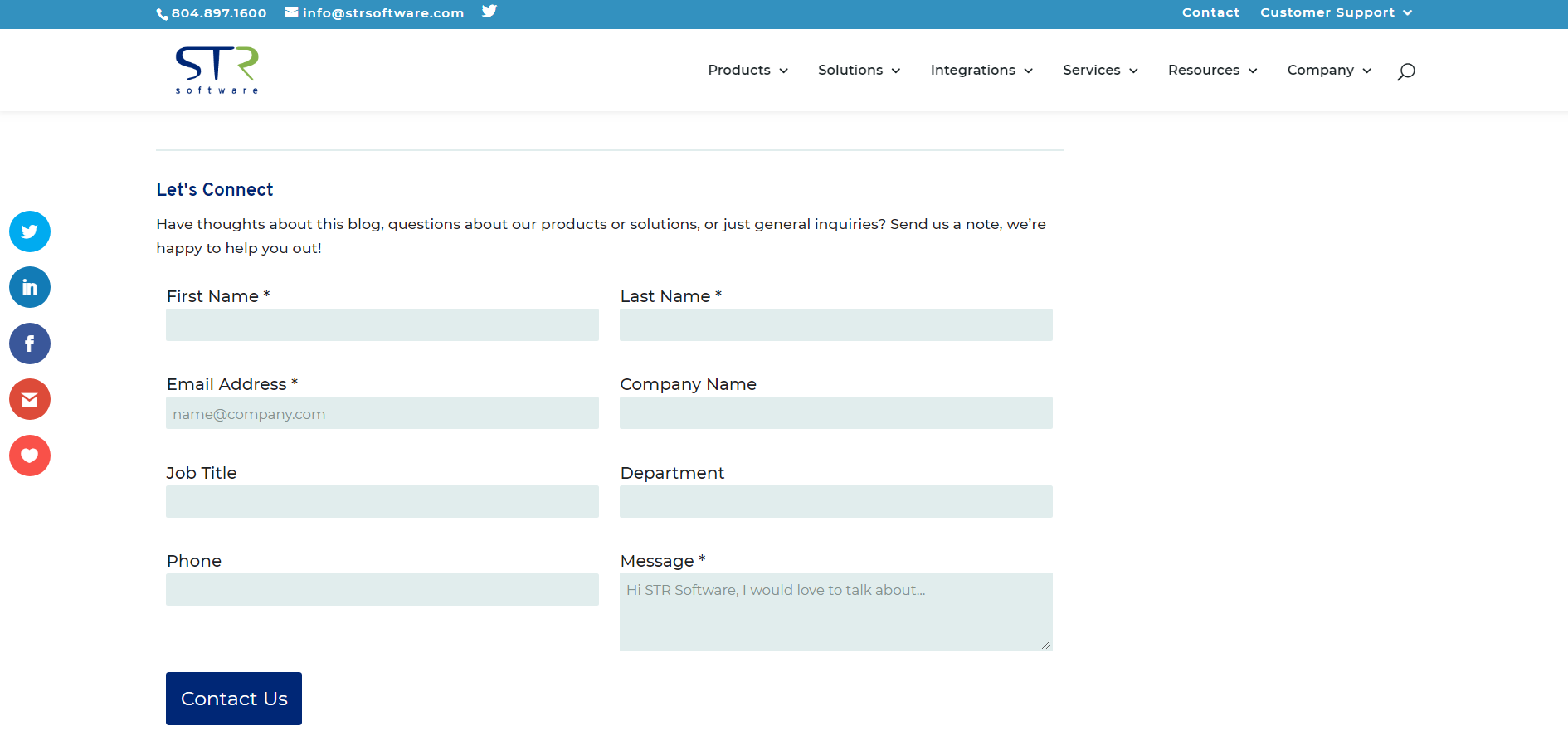 Social Media Marketing
Social media is an integral part of modern business. Right now, more than 70% of B2B customers use social media to make purchases. With the help of social media marketing (SMM), you can increase your number of leads and establish fruitful business relationships.
Furthermore, you may encourage your employees to create accounts on LinkedIn for B2B marketing. There, they can share information about your company and business achievements. And, of course, it's a great opportunity to increase the level of engagement with potential partners.
For example, Hyatt Hotels Corporation employees post news and interesting offers on their personal LinkedIn pages, mentioning Hyatt establishments. This allows them to establish relationships with customers and provide them with useful information in a friendly manner.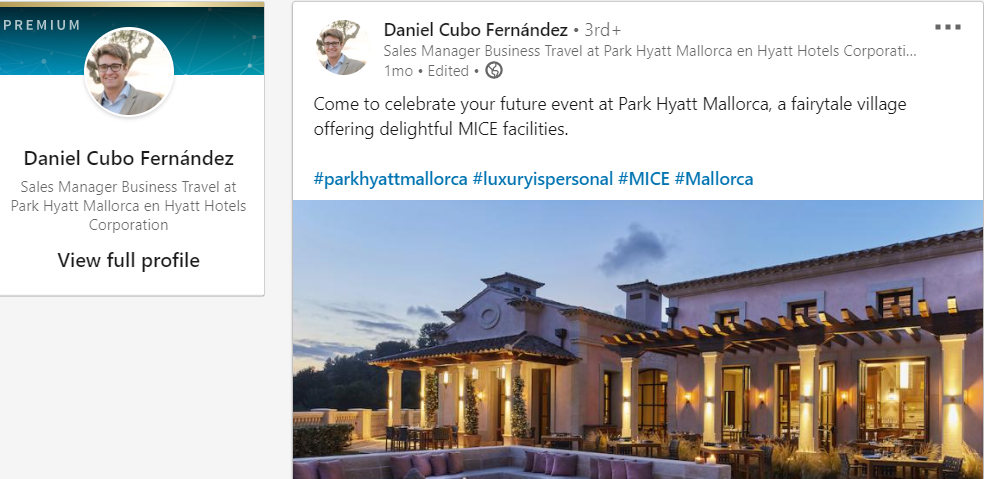 SMS Marketing
According to Mobile Marketing Watch, this type of message has an open rate of 98%. Due to such impressive statistics, there is no doubt that you should implement an SMS marketing strategy.
You can send personalized text messages with SendPulse using your clients' personal data like their name, gender, location, engagement, etc. With this strategy, you can inform your partners about discounts or special events organized by your company.
Web Push Marketing
Push messaging has revolutionized the modern marketing industry. According to Marketing Land, these messages have a high click-through rate (CTR), especially when personalized and sent at the right time.
However, you must consider various details when you develop a web push marketing strategy. Make sure that all your push messages include information that is useful and interesting for your clients. Plus, ensure your messages sound friendly but, don't forget to be professional with your future and existing partners.
You can keep clients informed about your news and updates, notify them of a product launch and new articles on your blog using SendPulse web push service. If you have up to 10,000 push subscribers, send them unlimited notification totally for free.
Messenger Marketing
Messenger marketing has already become popular in the B2B sector. As seen on Adlibweb, messengers have near 80% open rates and 20% click-through rates. And in case you don't know which messenger to choose, you should start with Facebook, as it is the most popular with business people.
Facebook Messenger presents a variety of opportunities for creating an amazing marketing campaign. For example, you can set up auto-responses to your Facebook posts or install Facebook Messenger chat widgets on your website to simplify communication with your potential and existing partners. Follow this guide to create a Facebook chat widget for your site with SendPulse.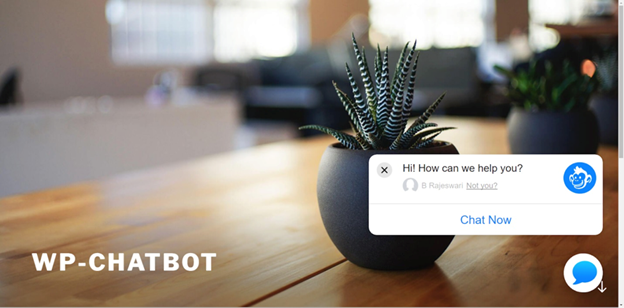 You can also use the Telegram app to answer your customers' frequently asked questions, collect orders, register users for events, and provide information about your brand. With SendPulse builder, you can create a chatbot for Telegram and send up to 10,000 messages to an unlimited number of subscribers each month for free. Create and connect a Telegram chatbot with this guide.
Check out Eddy Travels bot below. It allows users to find the necessary flight. 
Take into account that there are more B2B marketing strategies, and it's impossible to describe all of them because marketing is constantly changing. New methods appear while the old ones lose their edge, so it is vital to keep a finger on the pulse.
How Can I Create a B2B Marketing Strategy?
Develop a vision
Define your target market
Identifying marketing tactics and channels
Launch your campaign
You should bear in mind that creating a successful B2B strategy requires detailed planning, accurate management, and the right execution. Here is a short step-by-step guide that will help you succeed.
Develop a Vision
Before you make any decisions, you need to come up with measurable business goals and then think about the B2B marketing strategy that will help you achieve them. When developing a strategic vision, answer the following questions:
Who is your target audience?
Where will you engage your audience?
Who will hold your marketing campaign?
What tools will you use?
How can you increase engagement?
How will you measure your success?
Define Your Target Market
As a rule, your B2B products and services are targeted at certain customers with specific needs and problems. Therefore, it is essential to define your audience as accurately as possible and reach out to people in search of the products or services you offer.
It'll be a wise decision to create your buyer persona. Gather information about the needs of your clients and their main pain points. You also can interview some of your loyal buyers to have a better picture of your audience.
Identify Marketing Tactics and Channels
Your next step is to identify how and where you are going to reach your clients. To simplify this task, answer the following questions:
Where do your clients spend their time online?
What events do they attend?
What social media platforms do they use?
How can you cope with the problems your competitors are unable to solve?
After answering these questions, you'll have enough information to choose the best marketing tactics and channels. Additionally, you can consult professionals to ensure your marketing strategy succeeds.
Launch Your Campaign
When your plan is ready, and you've chosen the best strategies, it's time to take action. Make sure that your team members do their best to satisfy prospective clients.
It is vital to get acquainted with the best marketing practices and implement some tips in your strategy. Also, remember that you should focus on targeting the right audience. Your main task is to create messages that provide information to a specific group of people who may become your business partners.
If you want your B2B marketing campaign to succeed, it should be conversational and contextually relevant. And, of course, you should constantly improve your B2B marketing strategies. Never forget to measure results and draw conclusions.
B2B Marketing Automation
Marketing automation provides companies with the possibility to automate their tasks and workflows to reach their goals and improve the sales process. Usually, it includes customer profiling on landing pages, leads scoring, and sending personalized emails that are extremely important if you want to support customer engagement.
All you need to do is to select a reliable service to help you to automate your B2B marketing campaign. With the help of SendPulse tools, you will be able to attract more leads, nurture them into customers and, thus, increase your income. For instance, you can use its services to create your own Facebook or Telegram chatbot, schedule your emails, send SMS and push messages, among other options. In addition, you can combine email, SMS, and push notifications in one automation flow.
B2B Marketing Examples
Some companies use amazing B2B marketing strategies. And it's definitely a great idea to get acquainted with some of them if you want to find a spark of inspiration and come up with your own method to attract new clients.
SnapApp
This company uses content such as personality tests, polls, and calculators. Besides, it runs special B2B marketing campaigns, such as "The Reason for the Season." It was a year-long campaign developed to solve marketing problems such as the lack of inspiration for new content. The campaign included a lot of useful webinars, workbooks, and guides.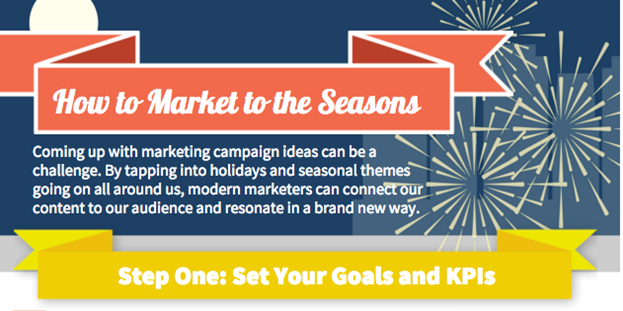 Lenovo
Lenovo created a special Users Happen video series. This collection of videos highlighted some hard-to-believe stories that managers have heard from their employees when it comes to laptop repairs. In this campaign, the company highlighted some of the buyer personas that use Lenovo hardware. Although a user may drop or spill something on their devices, they still received expert help from Lenovo's support.
With this campaign, Lenovo managed to attract many potential clients. According to the ZDNet, the company increased their revenue by 21% using this effective B2B strategy.
DatAvail
Entertainment is a sure way to attract new clients, and DatAvail used this to their advantage. They created a game called Datavailopoly to attract new B2B partners. It is a small board game that has the same gameplay as Monopoly, but it was released specifically for DBAs.
Those who wanted to get this game had to share information about a person who might need to database services. This creative idea helped the company increase its social media engagement, meet many requests, and boost their email open rates.
As you can see, B2B marketing is essential for any company that works with other organizations. And sometimes, it plays the main role in business growth. That's why it's important to give careful considerations to the tips and thoughts expressed here. Register with SendPulse and implement them right now!
References
This article on HubSpot builds a holisitic view of B2B marketing. It defines the term, considers the difference between B2B and B2C, covers effective strategies, provides examples and best practices to follow.
Here you'll find 10 tips for B2B marketing success in a digital economy.
Look for examples of B2B companies in this article.
Last Updated: 21.03.2023