Marketing automation is an ecosystem that handles repetitive marketing tasks. With SendPulse Automation 360, you can combine email, social media, SMS, and web push campaigns to provide the best user experience. 
In this video, Anna, a SendPulse marketer, shares 5 tips for creating effective digital marketing automations.
There is increasing investment and adoption of marketing automation tech in multiple industries. When properly implemented, marketing automation tactics can assist online marketers in nurturing prospective customers using personalized content, convert leads into loyal returning customers. In the end, marketing automation, which is part of customer relationship management, helps businesses generate new income, and gain a high return on investment.
Why do online businesses need to implement marketing automation?
Marketing automation is vital to companies that rely on email, social media, SMS, surveys, and websites to market their brand. Both business-to-business (B2B) and business-to-consumer (B2C) brands stand to gain a lot from marketing automation. This technology can enable them to keep their advertising material current and send it to those prospects who are most likely to convert. But, B2B companies benefit the most. With marketing automation, they can market to more significant segments of prospective customers affordably using personalized messages than ever before. This approach drives customer engagement and increases revenue.
Generally, one can use marketing automation software to:
Automate delivery of product or service information
Direct prospects to specific web pages
Score, segment and nurture leads
Assess prospective customers' current and future interest in buying a product/service
Conduct and analyze customer satisfaction surveys
Boost customer loyalty
How does marketing automation work?
Progressive profiling
Lead scoring
Lead segmenting
Automated programs
Marketing automation involves the following processes:
Progressive profiling. Progressive profiling refers to the collection of information about subscribers to know who they are and whether or not they are likely to convert. But people do not willingly give information about themselves at once. It is a progressive process. Make a master profile and store it in the CRM to get customers' details and build on it using smart CTAs.

A progressive profiling process example:




     1. Content subscription
     2. Event registration
     3. Meeting request

Lead scoring. Once an extensive profile is created, one can begin lead scoring. A brand should assign high scores to leads that they intend to focus their marketing energy on and low scores to those that are least likely to convert.

Lead segmenting. With detailed information about prospects and their scores, it is time to segment them. Brands use different criteria to segment leads. One can segment based on lead score, buying stage, or tier.

Automated programs. The last stage, automated programs, involves sending marketing content to the segmented prospects. By automating a business's plans, the management of marketing campaigns becomes more accessible and more effective. An excellent example of automated programs is triggered emails. Conduct A/B testing to evaluate which marketing programs work best.
Are you looking for triggered email ideas? Watch our video!
Key Marketing Automation Channels
Email marketing automation
Push notifications
SMS marketing automation
There are three effective marketing automation channels one can use either separately or together to increase customer satisfaction, conversion rate, and retention. These include:
Email marketing automation
Email marketing is a pivotal marketing strategy for any business sending online campaigns and is one of the best lead generation methods. Automated email marketing is sending out messages to prospects or customers based on specific triggers, schedules, or criteria. Automated emails can be "thank you" messages to a customer after a purchase, a notification for order shipment, a discount offer for the next purchase, and so forth.
Push notifications
Push notifications are short messages sent to users' mobile and computer devices to initiate re-engagement or transactions. Push notifications work in all popular browsers and on smartphones. For better performance, you can segment, automate, and A/B test them.
SMS marketing automation
Automated SMS is a type of marketing automation that allows brands to communicate with leads no matter where they are. This marketing strategy has the advantage of reaching people on the go. An automated SMS can act as a reminder or notification for a flash sale as people are more likely to read texts than other forms of notifications.
Marketing Automation Tools with SendPulse
Email marketing service
Push notification service
SMS service
SendPulse is a multi-channel marketing platform that, among other things, allows marketers to create and automate their campaigns. Some SendPulse tools that can be used for marketing automation are:
Email marketing service. SendPulse enables users to create and send automated emails to subscribers based on the available data, activities of the subscribers on the website, and other predefined conditions with ease. A user can choose an email template and edit it using the SendPulse drag and drop editor, build customized subscription forms, set up automated email flows with Automation 360, and track conversions.

Push notification service. If your database is less than 10,000 subscribers, SendPulse offers a free web push feature that helps brands drive traffic back to their websites. By creating browser push features with SendPulse, a business can send notifications about sales, new content or products, and essential updates straight to the subscriber's mobile device. The push notification creation tool makes it easy to set up personalized online and offline notifications, segment leads, and more.

SMS service. The SendPulse SMS service allows internet marketers and businesses to send marketing SMS on 800 networks in more than 200 countries in the world. Users can send bulk SMS for any purpose. Whether it is building brand awareness or for personal non-selling purposes, SendPulse provides the perfect tool for faster and more personalized SMS sending.
How to Combine Marketing Automation Channels Efficiently
The right combination of email, push, and SMS creates a perfect marketing automation strategy. With over 50% open rate, SendPulse is an excellent tool for combining these delivery channels.
How to Set Up Marketing Automation Using Automation 360
Automate your marketing strategy by setting up email marketing, push notification, or SMS marketing separately or combine them with the Automation 360 tool in SendPulse.
Register in SendPulse. Create an account by clicking on "Sign Up" and filling out the form.
Create a Campaign. Go to the Automations tab and select Automation 360.
Select Events Manager. There are four predefined events under this section with variables that can be added, edited, or deleted based on one's preference. After creating the event, the tool will generate a unique URL, and the user requests it to send the event.
Create an Automation Flow. In "Settings," give the general details that will be used to set it up. One can drag any of the following Automation 360 elements: email, push, SMS, filter, condition, action, and goal.
Track Conversions. Conversion can be anything from email open rate, click-through rate, or a purchase. It refers to a goal that is set by the user. In this case, the event created is the goal, and achieving it is a conversion.
The user, however, is in control. Therefore, they manage where the automation flow ends. Set a "Condition" after the email is sent and specify the event, for example, an email click. Under the "Yes" option in "Condition," name the event as your "Goal," and every subscriber who clicks on the email will be counted as a conversion.
Combining SMS, Push and Email in One Campaign with Automation 360
With SendPulse Automation 360, one can combine three communication channels within one automation flow. To create a combined automation campaign using the Automation 360 tool, you should do the following.
Sign Up at SendPulse. Register with SendPulse to create an automated marketing campaign. It is quick, easy, and convenient. After registration, all services with SendPulse are available at affordable pricing plans.
Click Automation 360. It is an excellent email, push, and SMS automation marketing creation tool. A product performs a variety of functions, including sending reminders to customers who have not completed a purchase, thank you emails and messages to customers who have bought something, welcome customers after subscription/registration, re-engage passive subscribers, create personalized events, etc.
Add an event. An event can be anything the user wants. Plus, one can edit and add variables to one's preference to create a customized one.
Create an automation flow. SendPulse allows users to add three delivery channels in one event: SMS, email, and web push for better outreach. Prospects will, therefore, receive relevant messages they have subscribed to in all of these channels.
Start the flow. Once the customer or visitor triggers the event, the automation flow begins, and the customer gets the first email, SMS, or web push notification.
Track statistics. Automation 360 keeps tabs on all conversions made or goals achieved as per the event set. Plus, one can follow up on how email marketing campaigns perform in SendPulse analytics.
Good Marketing Automation Examples
Marketing automation is one of the most effective online marketing strategies today. Excellent examples of marketing automation at work include the following.
Welcome email
Once a subscriber registers, it is an excellent practice to welcome them. Marketers send triggered welcome emails to initiate conversations with new subscribers and notify them of current offers or products they should check out. Besides, very often, the newcomers can set the email preferences in a welcome email regarding the content they're interested in and email frequency.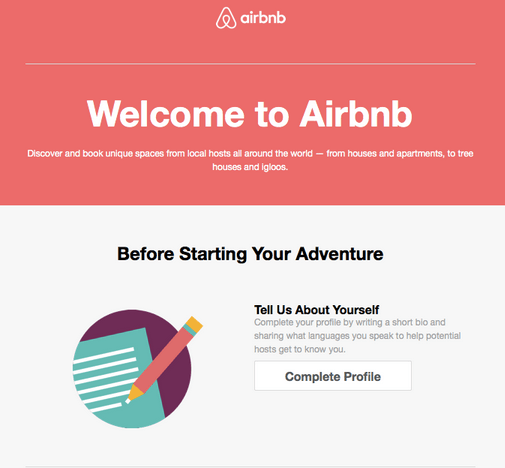 Thank you email
A thank-you email is sent after a client made an order. It usually contains information regarding the items for the customer to check the data.
Reminders
Sometimes customers add items to the shopping cart and leave without buying them. Most businesses do follow-ups on abandoned carts through automated emails or web push. With marketing automation, a marketer can continually send reminder emails to such customers to convert them into clients.
Draw inspiration from SendPulse video on how to build an abandoned cart email series.
FAQ
Last Updated: 06.10.2023