Bulk email marketing is an email sent to large groups of people at once to advertise the goods or services provided by a business or maintain a relationship with customers. When done right, it allows us to increase the number of loyal clients and boost ROI.
In this video, a SendPulse marketer shares the tips to email marketing success.
Two Types of Bulk Emails
Legitimate bulk emails
When a business from which a person has procured service or product sends a reminder, it's a bulk email. It qualifies to be a legitimate bulk email if it meets the following requirements:
If bulk emails satisfy the above requirements, they become effective marketing channels for the businesses that send them.
Unsolicited bulk emails
As the name suggests, these are emails sent to people without their permission. Apart from that, other qualifying features for this type of marketing emails are:
Now, businesses ought to be very cautious with bulk email marketing to avoid spamming their mailing lists. A valid email marketing campaign can be achieved by using SendPulse. This service provides the necessary tools to create and automate bulk email marketing tasks.
Go from inbox zero to inbox hero with our blog's email playbook!
Benefits of Bulk Email Marketing
Allows real-time messaging
Enables marketers to send personalized messages
Helps in mailing list segmentation
Leads to increased conversions
Fosters regular communication
Provides test marketing insights
Offers information sharing
Results in reduced overhead costs
Provides tools to track user engagement and sales
Bulk email marketing is the surest way to go for any business that wants to connect with existing and prospective customers in the shortest time possible. See, this marketing approach allows a marketer to create marketing messages without breaking a sweat. All that one has to do is use the available set of tools and workflows. With that, what would have otherwise taken weeks to implement is accomplished in less than an hour by one person.
Nevertheless, this is not the sole advantage of bulk email marketing. Take some time to learn about other benefits of this marketing strategy:
Allows real-time messaging
Given that marketing emails can be created fast, they allow marketers to send "day-of" emails to ensure the timely promotion of a limited time particular or inform customers of reduced stock. Bulk email marketing also enables marketers to send real-time emails to consumers that reach them on anniversaries, birthdays, and so forth.
Enables marketers to send personalized messages
It is difficult for marketers to speak to their target customers in a personalized manner via radio, television, or print advertising. Why? Most of the marketing campaigns on these media are often done in a "one-size-fits-all" approach. Nonetheless, bulk email marketing allows businesses to send personalized emails bearing the names of their customers. Moreover, bulk email marketing makes it possible to provide customized information such as purchase history. Thus, businesses can reach out to people who already have a relationship with them rather than sending out emails to random recipients.
Helps in mailing list segmentation
With bulk email marketing, it is also possible to segment the customer list into a smaller, more effective one, and send out personalized emails. For example, a marketer can identify all customers from say, Los Angeles, and then proceed to create an email marketing campaign that addresses customer needs in that location. So, if a brand is keen on speaking to its customers in a more personalized and intimate way, bulk email marketing is the way to go.
Leads to increased conversions
Since bulk email marketing allows marketers to segment their customer list and database, they can send targeted marketing emails that significantly boost sales conversions due to their specificity. With this marketing practice, marketers send out appealing messages to specific customers, thus increasing the chances of getting a favorable response from them.
Fosters regular communication
Since bulk email campaigns are easy to create and launch, marketers can reach out to their customers often. There is absolutely nothing preventing a marketer from sending weekly offers to their prospects and existing customers. If they wish to send out marketing emails way more regularly than that, they can easily do the same. That said, here is a caveat — it is wise not to send marketing emails to customers more than once a week.
Provides test marketing insights
For effective marketing, one should test various things. On that note, bulk email marketing allows marketers to see headlines, colors, and graphics that customers respond to the most. It is also entirely possible to send a specific version of an email to a part of the mailing list and another version to the remaining part. After that, the marketer can use tracking tools offered by bulk email marketing to determine which marketing message was most effective regarding user actions and sales conversion.
Offers information sharing
Bulk email marketing allows you to share advertising content. People can quickly forward an email containing a piece of information or an enticing offer. In turn, this allows a brand to gain advocates who further push the business within their networks.
Results in reduced overhead costs
Bulk email marketing can be done at an incredibly low overhead cost. For instance, there is no need to hire marketing analysts, designers, and many employees. An excellent bulk email marketing strategy only requires an active email marketing service such as SendPulse and a competent marketer who can provide the right offers, content, and graphics to the relevant customer list. So far, there is no marketing channel out there that offers a more significant ROI than email marketing.
Provides tools to track user engagement and sales
Bulk email marketing comes with useful tools that enable marketers to track information to determine what's working and what's not as far as their promotional campaigns are concerned. An excellent email marketing platform, such as SendPulse, provides useful data. For instance, the number of people who opened an email, the number of those who clicked a link within the email, the particular link that was clicked, the number of people who complained and considered the email to be a spam, the number of unsubscribes, and whether the email at all reached the inbox of the recipient. If a marketer uses this information and tracks sales back, they can determine the customer`s response and engagement throughout the entire cycle with elaborate, and understandable metrics.
How to Do Bulk Email Marketing
Identify your target audience
Focus on the benefits
Be brief and to the point
Give special discounts
Communicate the deadlines
Provide communication channels
Below are the steps for implementing successful bulk email marketing:
Identify your target audience. Marketers should determine the demographic groups that are most interested in the products and services their business offers. One can look at aspects such as nationality, income level, education, age groups, gender, ethnicity, among other demographic characteristics ahead of creating a bulk email campaign. The point is to tailor the marketing emails to a specific market segment.
Focus on the benefits. Clearly describe what the customers stand to gain from a particular brand. By highlighting the interests of consumers, a marketer can cause them to respond.
Be brief and to the point. A marketing email ought to be concise. Thus, the reader should see the significant bits quickly enough to allow them to make a decision. Most people lose interest when reading lengthy or complicated emails. Worse still, such emails can be deleted as soon as they are opened. Hence, marketers ought to write concise emails and provide content that centers on the goods offerings of a particular brand.
Give special discounts. Marketers should entice readers by giving special discounts that are exclusive to them. For example, "We have a 20% discount just for you, if…"
Communicate the deadlines. Show the need for immediate response by mentioning the date the offer expires. By doing this, customers will be kept from any procrastination that, at times, leads to forgetting.
Provide communication channels. Give customers a chance to respond to your email. For instance, a marketer can give a contact number, hyperlink, and so forth that allows the potential customer to conveniently reach out to the company in case of any inquiry.
How to Avoid Spamming When Sending Bulk Emails
How to Send Bulk Email for Free with SendPulse
Register with SendPulse.
Create a mailing list. You can upload an existing list, or collect subscribers using SendPulse subscription forms. If you upload your list, we strongly recommend you check email addresses' validity with our Email Verifier. 
Create an email campaign
Select or design an email template
Check and send
Bulk Email Marketing Examples
Are you more of a visual learner? Check out some excellent bulk email campaigns to get a good idea of the same. First, an email from RunKeeper.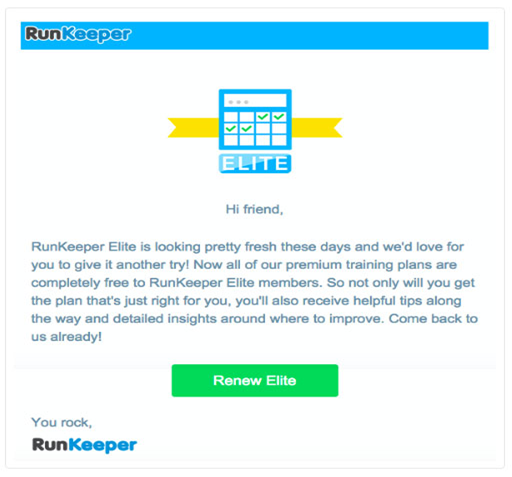 Next, a marketing email from UncommonGoods.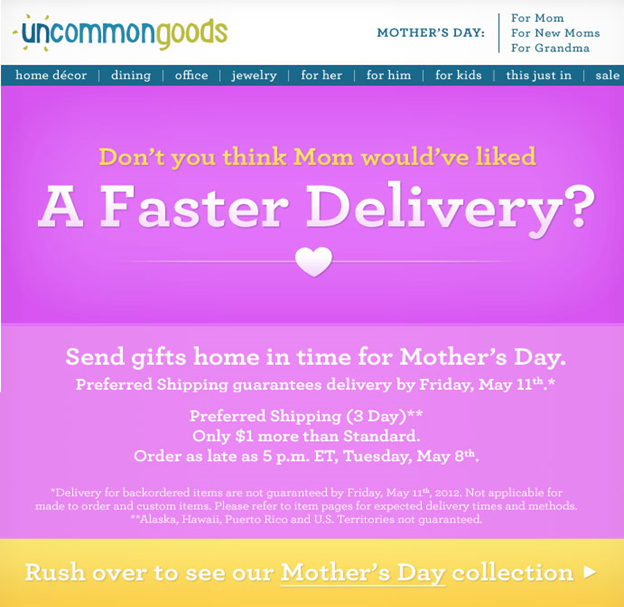 Finally, this is how Bonobos is doing it.
Bulk Email Marketing Best practices
FAQ
Last Updated: 06.09.2023