How to Send Large Files via Email
Email services usually restrict the size of attached files to 25 MB or less. To be able to share a larger file via email, the most appropriate way would be uploading it to one of the available storage services (like Google Drive) and then adding the link to the shareable file to your email.
Online storage services give users a chance to keep large amounts of information and have quick access to it via a special interface. You can not only keep but share information, music, photos, videos. You need to upload your content, and then you get a link that you can give to anybody. A person who has your link has direct access to your files. One of the most popular storage services is Google Drive.
Google Drive is a file storage provider that allows users to keep files up to 15 GB for free if you have a Gmail account. With this service, you can save not only documents but photos, music, videos, and many other files, 30 types in total. With the help of it, you can share and upload any file you want without any restrictions. Google Drive is beneficial and convenient since you share the link for a file with people. Thus, everyone who has a link – has access to your file in Google Drive.
Step
1

: Upload a File

Click "New" and choose "File upload" to look for the necessary file on your computer. Also, you can drag the file from your computer to Google Drive. Make sure that you upload only one file. In case it consists of several files, create a ZIP archive. Besides, don't forget to upload a setup file or installer if it's necessary.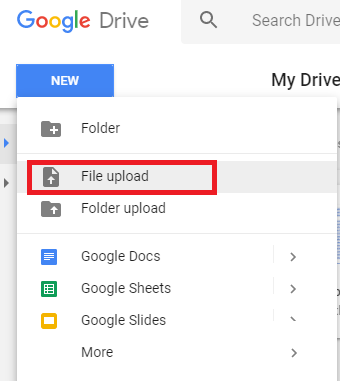 Step
2

: Share

With the help of right-clicking, choose "Share."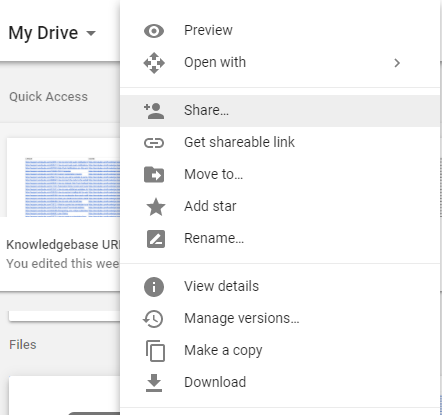 Step
3

: Get Shareable Link

Then, click "Get shareable link."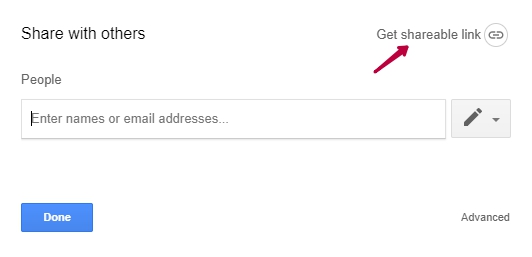 Step
4

: Copy the Link

Copy the link to use in your future email.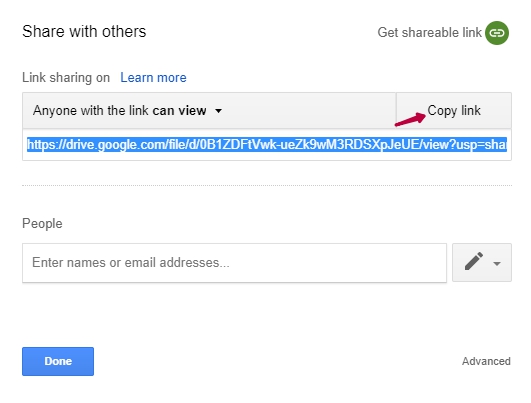 Step
5

: Paste the Link into Your Email Template

Now you can insert the link into your email template.

Choose the element "Button," write button text, and insert the link to it. Thus, every recipient who will get a link will get access to the file.

Lastly, send your email campaign.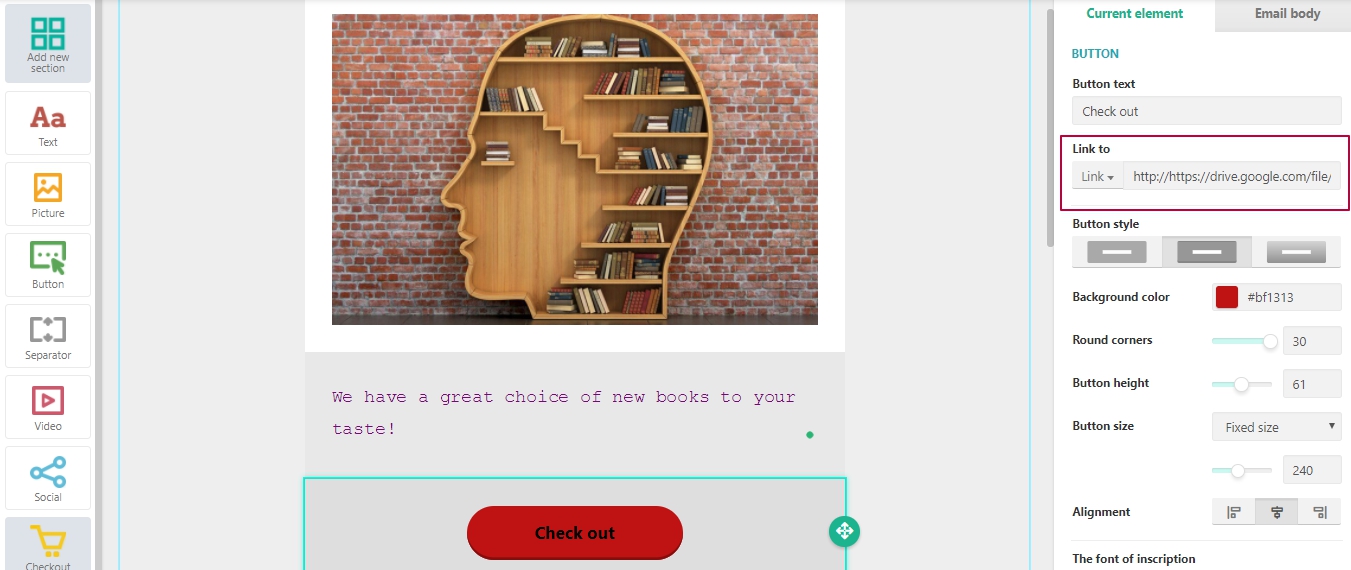 Last Updated: 22.02.2023