How to Set Up a Telegram Chatbot Description
With SendPulse, you can add a description of your chatbot — a message that will tell users how your chatbot can be useful, describe its features, and engage a potential subscriber.
This message will be displayed above the "Start" button in the chat window. It is visible to all visitors before they start interacting with your chatbot.
In this article, we'll talk about how to create a Telegram chatbot description.
Open the Telegram app. Enter @BotFather in the search field, and select a bot.
Please note that the official Telegram bot will have a blue checkmark next to its name.
Activate the bot by clicking Start.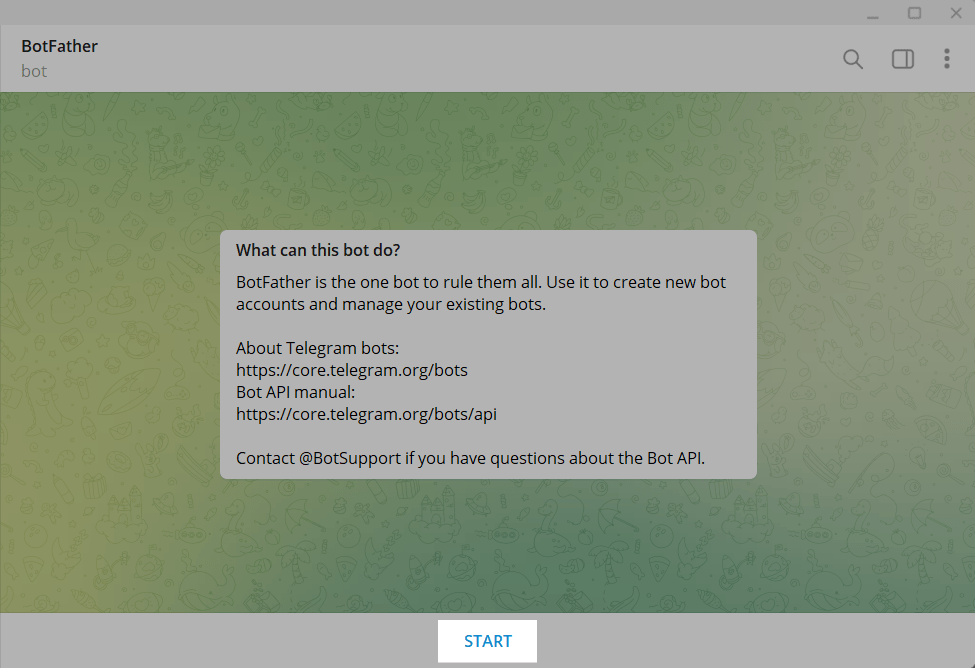 You will receive a list of commands that allow you to manage your bot. Select or type and send the /setdescription command.
Select the chatbot for which you want to create a description.
Enter and send your description to the bot.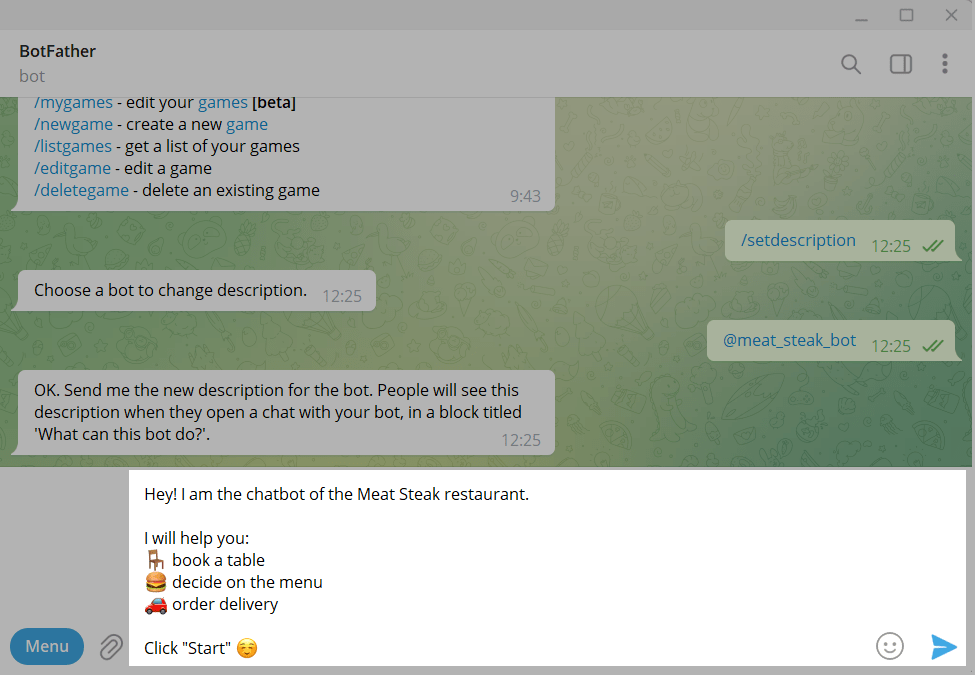 After adding your description, you will receive a message that your description has been successfully updated.
In the Telegram app, the user will see this description when launching your chatbot. It should look as in the example below.
Last Updated: 09.08.2022