How to Add Instructors
You can add additional users who will monitor your students' progress — those who track student progress, customize lessons, create tests, design certificates, and answer student questions. Your instructors' names are displayed on the course page and on the certificate of completion.
How to Add an Instructor
By default, a course has one instructor — the user who created the course. However, you can add more instructors on a paid pricing plan.
To assign another person to be a course instructor, you need to invite the user and grant them access to your account.
Invite a User
Go to "Account Settings". In the "Users" tab, click Invite User.
Fill in the necessary fields, and enable the "Access to EDU" option.
If you need the instructor to move students through the pipeline and create deals in your CRM, and check questions from potential students from the site, and detailed information on current students, activate the "Access to CRM" option as well.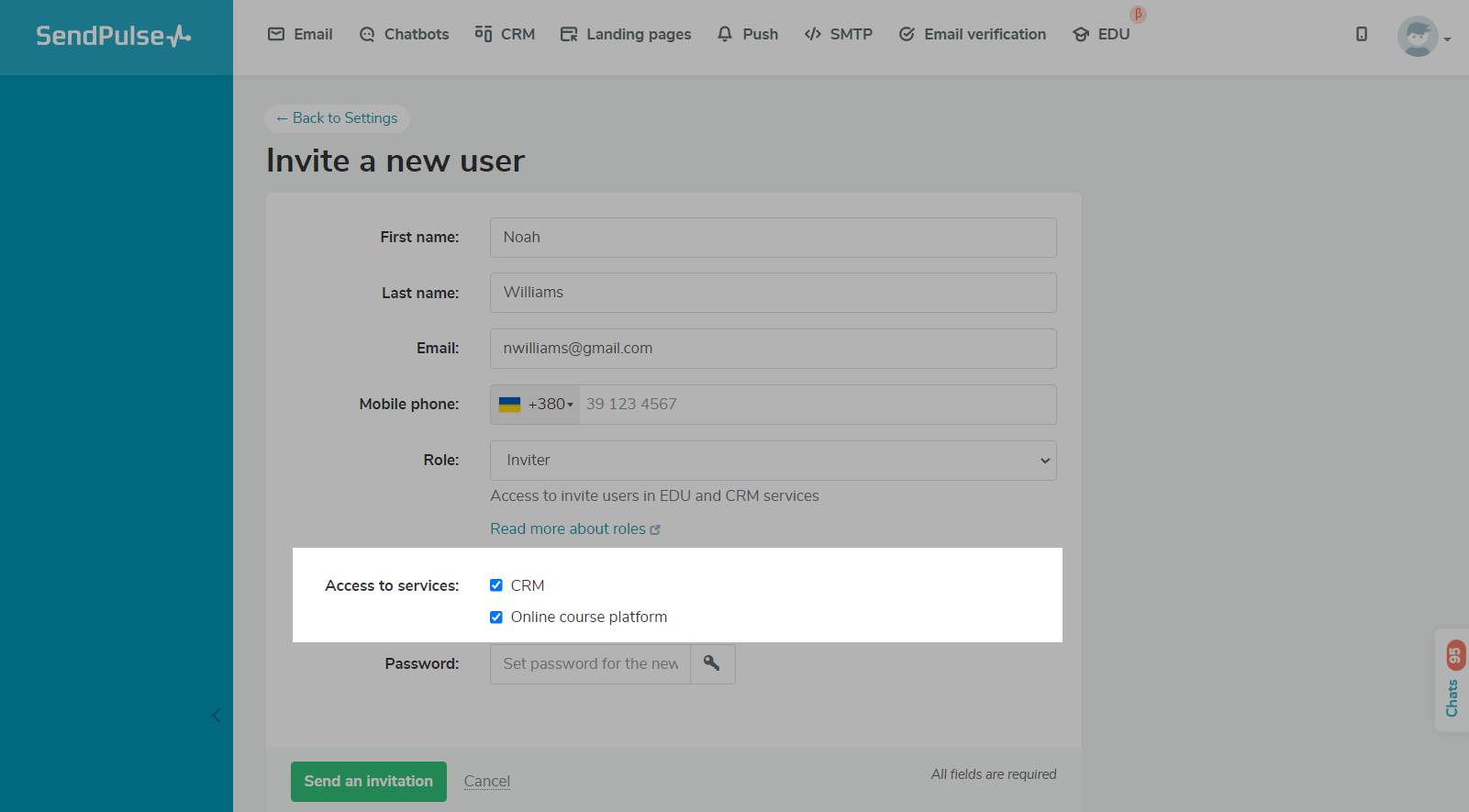 Click Send an invitation.
When a user confirms an invitation via email, you will be able to select this user as an instructor when setting up a course.
Assign an Instructor
Go to the desired course, and click
(Add instructor) in the "Overview" tab under the "Instructors" section.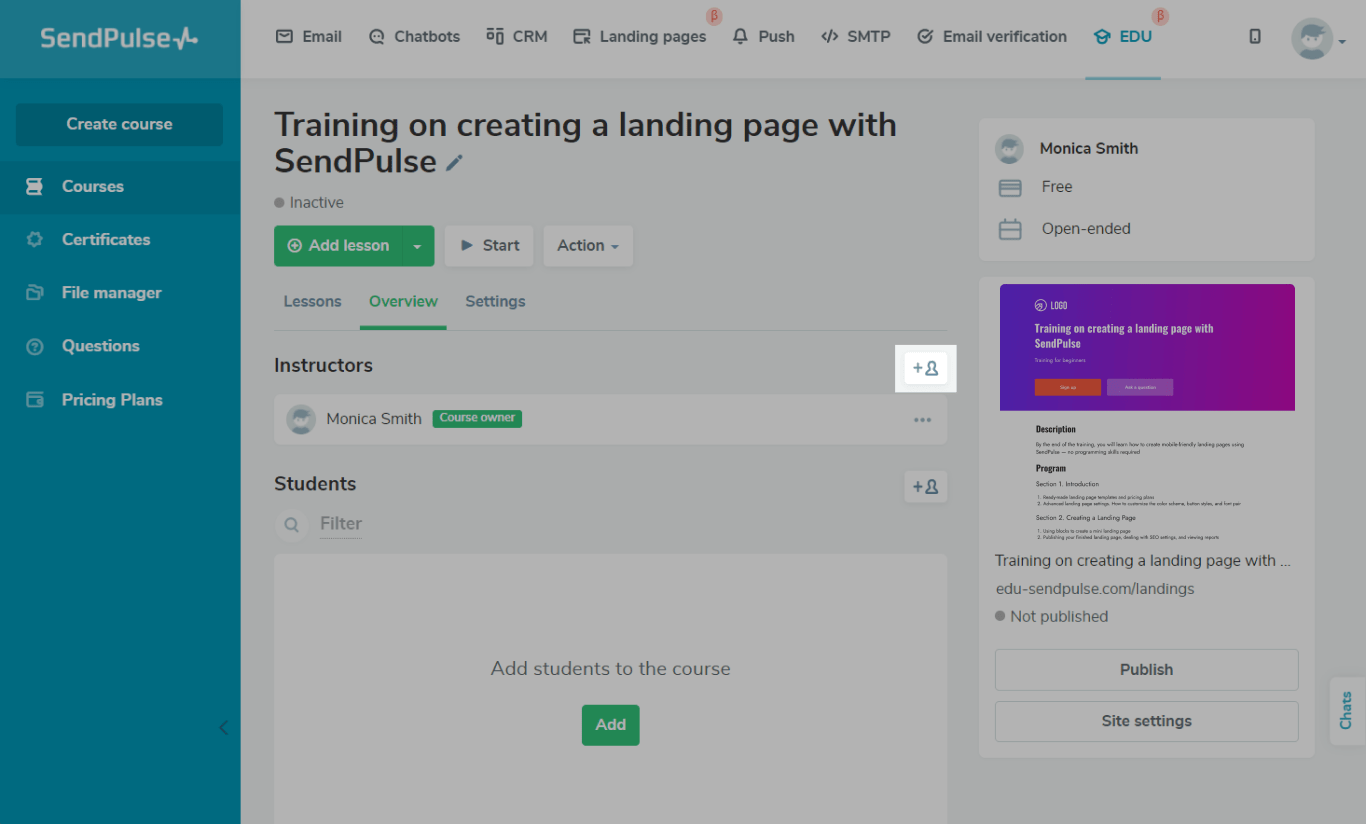 Select the invited user.
If your instructor is not on the list, check their invitation status in the invited user settings, and see whether they have access to the platform.
Add an instructor avatar. You can upload images that are up to 5 MB.
Click Add.
How to Edit Instructor Information
To change the instructor's avatar, click on the three dots icon next to the instructor's name, and select "Edit."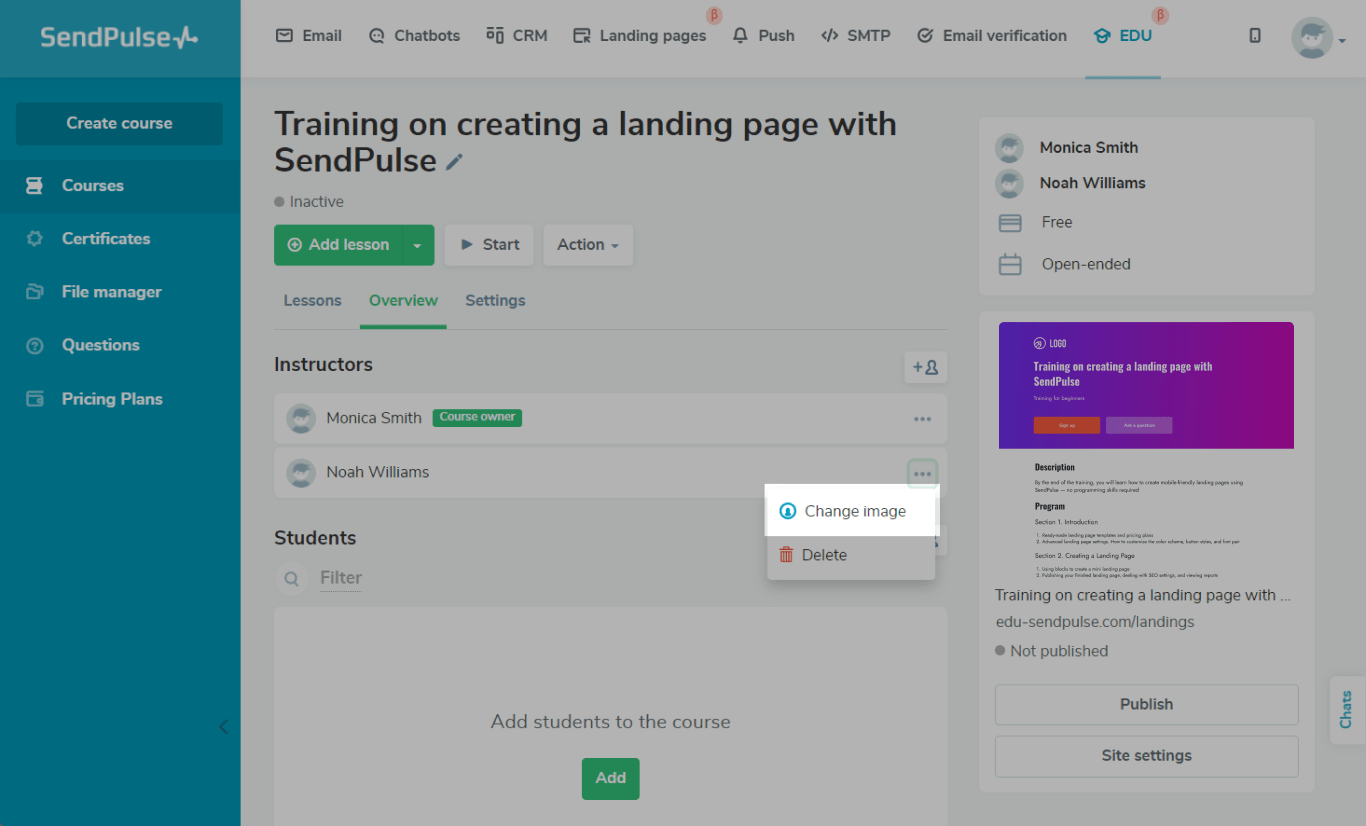 You can change the name of the instructor only in the invited user settings. Go to "Account Settings" > "Users." Next to the instructor you need, click on the three dots icon, and select "Edit." Change their name in the "Name" field.
Last Updated: 27.07.2023